Welcome to the EFP Alumni community
EFP Alumni brings together alumni of the EFP-accredited programmes in periodontology to reconnect, collaborate, and maintain strong ties.
One of EFP Alumni's goals is to closely follow the professional path of its alumni while also developing a cultural identity and a feeling of integration with the wider EFP community. To achieve this, your participation is highly important.
Access this portal, register as a member of EFP Alumni, and start enjoying the range of services, activities, events, and information that we provide. More than your presence in the history of EFP Alumni, we want you to be part of the future of this community.
Featured EFP Alumni member
Bruno De Carvalho
Bruno comes from Portugal and his adventure in periodontology started in 2014 when he decided to move to Belgium to take up his EFP-accredited training at the University of Liège. After recieving his master's degree, he started working at the same university as adjunct head of clinic and co-coordinator of the periodontology programme. He is now working on his PhD on the biological performance of innovative biomaterials for bone regeneration. He also plays an active role as president of the scientific committee of the Belgian Society of Periodontology and as one of co-ordinators of the educational program ParoCHU.
Perio Life
Perio Life is a new EFP magazine that reflects the work of the periodontists who are alumni of the EFP-accredited postgraduate programmes of periodontology. It is written by members of EFP Alumni, which represents periodontists who have received the EFP certificate after completing their accredited masters' courses and members of the faculties that teach the programmes.
EFP Alumni is a project that is at the heart of the EFP. This is a community of all those who have devoted a significant part of their life to getting an EFP-accredited diploma, so this is something that we need to support and endorse.
Become a member of EFP Alumni
Are you part of this community? Don't wait any longer to register as an EFP alumnus or alumna and become part of this dynamic network.
Alumni news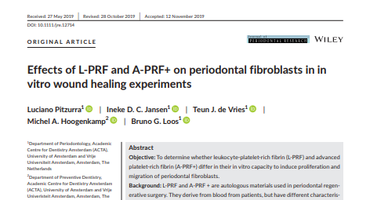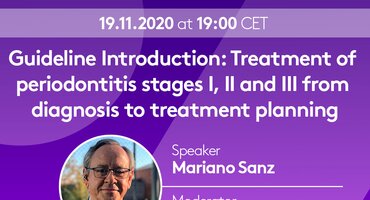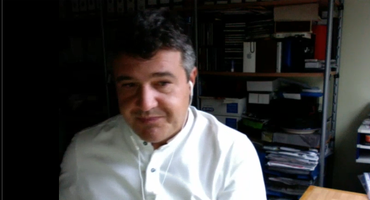 EFP Alumni committee
| | |
| --- | --- |
| Chair | Filippo Graziani |
| PEC chair | Moshe Goldstein |
| EFP officer | Darko Božić |
| EFP Alumni | Bruno De Carvalho |
| EFP Alumni | Myroslav Solonko |