Thursday, 20th May 2021
Maurizio Tonetti
Guideline, Periodontal Treatment Step 3: periodontal surgery, periodontal regeneration and furcation treatment
Description
After completion of successful step 1 and 2 treatment, periodontal re-evaluation needs to establish the need, opportunity, objectives and choice of surgical techniques to resolve persistent lesions and allow long term maintenance. This presentation will focus on the EFP guidelines on how to address these questions.
Date: Thursday, 20th May 2021
Time: 19:00 CET
Cost: €35.00 Ex. VAT
Webinar Aims
Understand the principles of periodontal re-evaluation and the cost-benefit profile of periodontal surgery


Understand the principles of the EFP guidelines for periodontal surgery and be able to critically assess the clinical care provided against the guidelines in different settings
Speaker
Maurizio Tonetti
Current Principal Positions: Chair Professor Shanghai Jiao Tong University, Chairman of the Academic Committee of the National Clinical Research Center, Director of Implant Dentistry Clinical Research Center, Chief scientist of the Clinical Research Center of the Ninth People Hospital, Shanghai Jiao Tong University School of Medicine. Executive Director, European Research Group on Periodontology network of excellence. In his career he has held position in top institutions in 5 countries and 3 continents around the world, including: Tenured Full Professorships and Head of Divisions/Departments of Periodontology and Implant Dentistry at the University of Hong Kong (China), University of Connecticut Health Science Center (USA), University College London and University College London Hospitals (UK). He is recognized as a leading clinical researcher in Periodontology. His work has been widely cited, has brought him key international prizes and honors and has been featured in the international press and televisions. His original work and vision have contributed to the development of modern evidence-based Periodontology and Implant Dentistry through original research, consensus development conferences, novel disease classification systems and clinical guidelines that have been adopted as official policies in many countries around the world.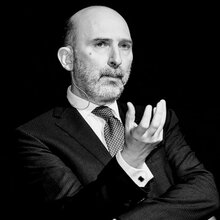 Cost
Cost: €35.00 Ex. VAT