Thursday, 25th February 2021
Filippo Graziani
Can periodontology save your life? The links between periodontal and cardiovascular diseases
Description
A focus on the link between periodontal and cardiovascular health. Moreover, the effects of periodontitis treatment on cardiovascular disease (CVD) will be highlighted.
Date: Thursday, 25th February 2021
Time: 19:00 CET
Cost: €35.00 Ex. VAT
Webinar Aims
To understand the link between periodontitis and cardiovascular health.
To understand the impact of periodontitis treatment on cardiovascular health.
Speaker
Filippo Graziani
Filippo Graziani is a full professor of periodontology at the University of Pisa (Italy). He heads the sub-unit of periodontology, halitosis, and periodontal medicine of the University Hospital of Pisa. He is also visiting professor of Periodontology at UCL London (Eastman Dental Institute) and an honorary professor at the Faculty of Dentistry, Hong Kong. His clinical activities are fully dedicated to periodontology and he runs a private practice limited to periodontology. He obtained his DDS in Pisa and then a PhD in oral and maxillofacial surgery. He gained his master's degree in periodontology at the Eastman Dental Institute in London. He also holds a master's degree in clinical research and an oral surgery speciality. He is a past-president of the European Federation of Periodontology (EFP) and is currently chair of its European Project Committee. His research activities focus on periodontal surgical treatment and periodontal medicine. He has obtained grants for millions of euros and created more than 20 research positions throughout the years. He has published more than 90 scientific papers in impact-factor journals. He is a reviewer for numerous scientific journals, associate editor of Minerva Stomatologica, and a member of the editorial board of the Journal of Clinical Periodontology. He was awarded the Earl Robinson Award for Periodontal Regeneration of the American Academy of Periodontology in 2013, the Clinical Research–Jaccard Prize of the European Federation of Periodontology in 2015, and the Goldman prize of the Italian Society of Periodontology and Implantology in 2017. He has won numerous research grants from institutional and private companies to run his research activities. He is the founder of Periocampus (www.periocampus.com), a new way of teaching periodontology, and editor of the Periocampus Herald. He is also the founder of a fully dedicated periodontal clinic: Parocentro, which uses his clinical protocols (www.parocentro.it). He also founded Bee Queen 33, a start-up focusing on health communication and supporting dentists worldwide in creating and developing their communications and marketing.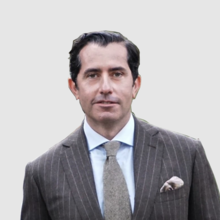 Cost
Cost: €35.00 Ex. VAT