Sustainable Dining in Copenhagen
Local and organic food not only at EuroPerio10
Are you already looking for restaurants in the evenings to discuss and reflect the EuroPerio10 congress days with your peers? No problem, Copenhagen has numerous organic restaurants which are waiting for you to explore.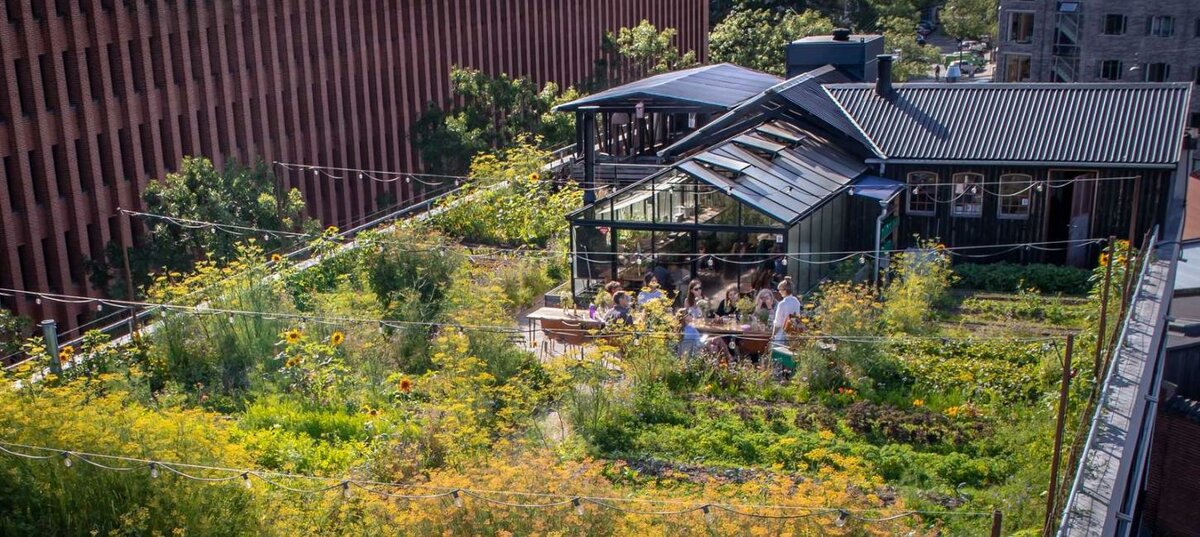 Green food, good mood!

You want to try sustainable variations of typical Nordic cuisine like Kanelbüllar (cinnamon- & cardamom-flavoured rolled buns) or Stegt flæsk med persillesovs (crispy pork with potatoes and parsley sauce) and other traditional Danish dishes? Or do you rather prefer Italian food or just a quick snack like a hot dog on your way to your hotel or the Bella Center? The good news is that you can experience all these and more types of food in Copenhagen's green and organic restaurant scene. Besides the rooftop restaurant GroSpiseri, which we already presented in our article Sustainable Must Do's in the City of Copenhagen, the Danish capitals' great variety of sustainable restaurants will spoil you with mouth-watering organic food. There literally are restaurant for every taste and budget! In this article we will give you a selection of excellent organic restaurants to dine in after your inspiring congress days at EuroPerio10:

Veggie wonderland – Gemyse Tivoli

Located in the heart of Tivoli Gardens, only 20 minutes away from the Bella Center by metro, lies the organic vegetable restaurant Gemyse. The cooks there combine fresh vegetables and herbs bursting with flavour, sourced from a local farm specialized in organic produce, in ways you have probably never tried before. If you visit, make sure to not miss out on their greenhouse and the kitchen garden where you can have a cup of tea, pop your own popcorn, bake twist bread, or roast marshmallows.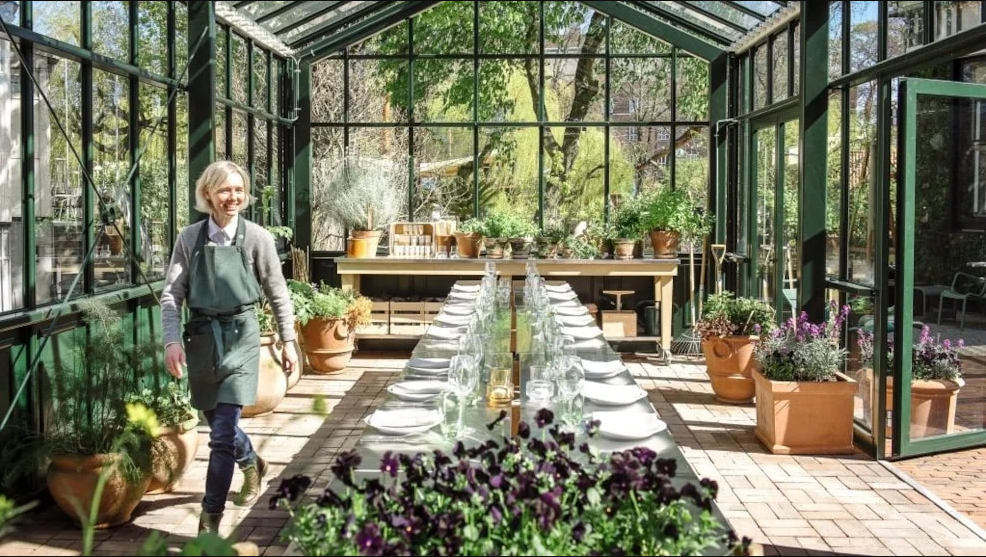 2nd best restaurant of the world – Geranium

Looking for a particularly special dinner experience? Following its mission to create meals which involve all your senses, Geranium, a 3-star Michelin restaurant, has been serving a completely meat-free menu since2022. In place of meat, the restaurant highlights local sustainable seafood from pristine waters and vegetables from bio-dynamic farms. It is run by Rasmus Kofoed, who won the world championships in cooking in 2011. You can literally feel the sustainability of the restaurant by looking through the tree crowns surrounding it, as it is perfectly situated on the 8th floor in Fælledparken (Common Gardens) in the center of Copenhagen, only 25 minutes away from the Bella Center by metro. As Geranium and its 22-course tasting menu curated by Kofoed are world-renowned, reserving a table timely in advance is a Must Do!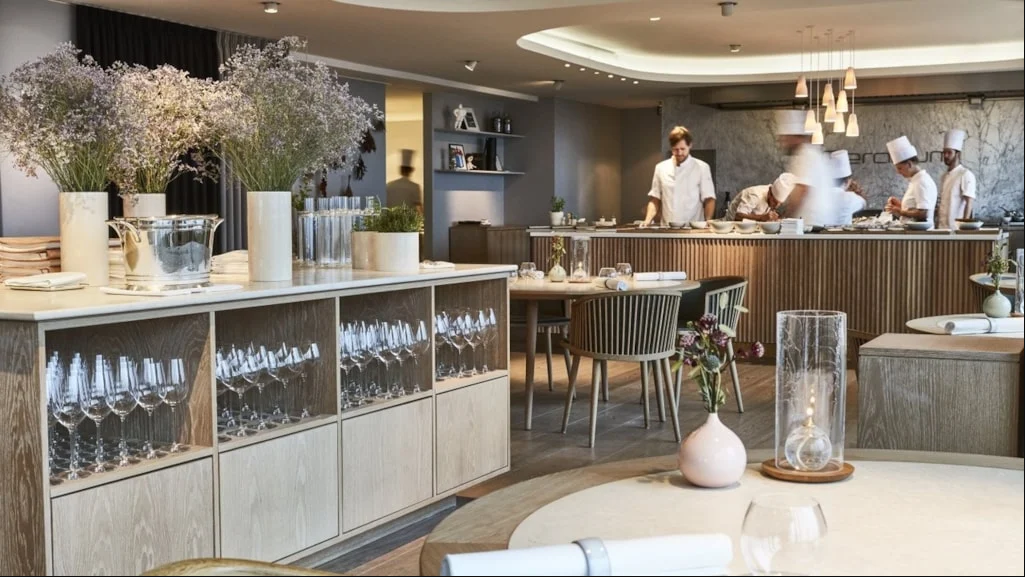 Organic Italian-style restaurant – BÆST

After years of experience in various vegetable-centric restaurants, Christian F. Puglisi and Kim Rossen fulfilled their dream with opening their restaurant and pizzeria BÆST with its own adjoined bakery Mirabelle. BÆST not surprisingly means 'beast' in Danish, and it is located in the hip and colourful neighbourhood of Nørrebro in Copenhagen. The founders aim to create a unique Italian-style restaurant with delicious Italian produce like extra virgin olive oil and sun-ripened tomatoes along with the best local products sourced from Danish organic farmers. As sustainability and ecology are key words at BÆST and Mirabelle all their ingredients are certified organic.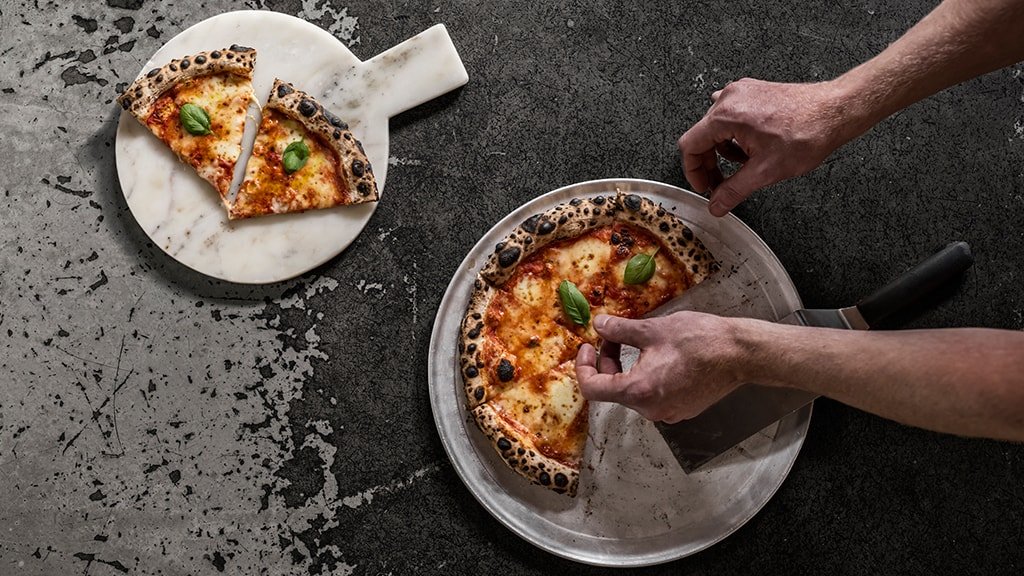 The organic hot dog stand – DØP

Besides the traditional Danish open sandwiches 'smørrebrød', there is nothing as Danish as a hot dog stand. At DØP, the luxurious version of the traditional hot dog stand, everything is organic - from the remoulade sauce to the fried onions and even the soft drinks! The bread used is whole grain, from slowly raised dough and topped with linseeds and the sausages covered by it are made of organic meat. Also, no problem if you are a vegetarian. They offer delicious veggie hot dogs, too! Situated on Strøget and Købmagergade, famous shopping and pedestrian streets in Copenhagen it is a real public attraction and only 15 minutes away from EuroPerio10 in the Bella Center.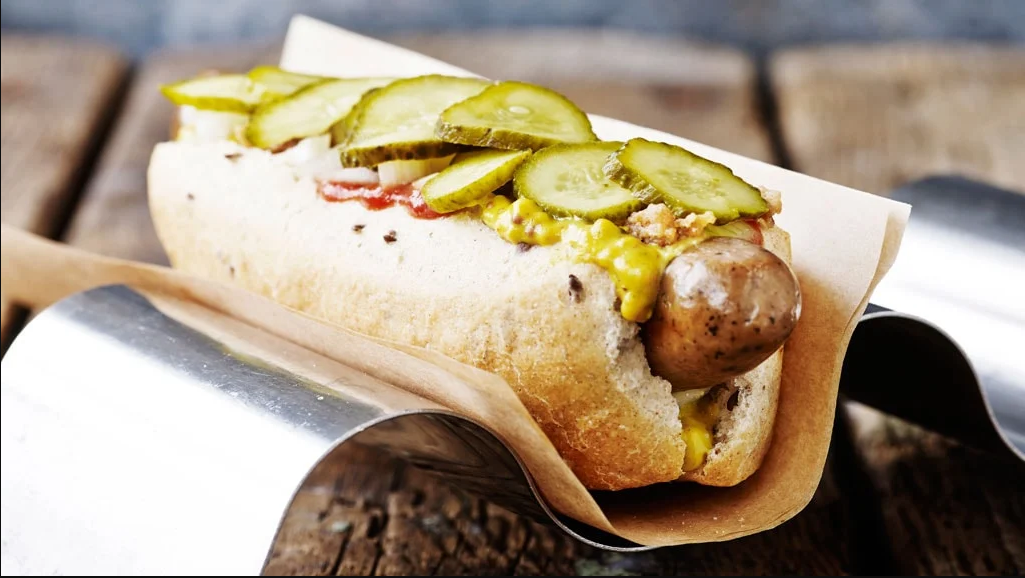 Floating and green dining – Vandvid

Have you ever had dinner on a boat? No? Then it is about time that you visit Vandvid. Vandvid is a restaurant inside of a floating houseboat in the South Harbour of Copenhagen, per bus and foot only 20 minutes away from the Bella Center. Vandvid can be translated in two ways: 'Water Wide' and 'Crazy' -it is named after their slightly crazy (by their own admission that is) and creative owners. In their floating restaurant they serve delicious dishes made from organic vegetables and top-quality meat from local producers. In the summertime you can eat outside on the deck and take a swim in the clean water of Copenhagen Harbour as well as watch some of their vegetables grow right on board. It is also the perfect place if you simply want to sit, watch the waves, and relax with a cup of coffee, a cold organic draft beer or a glass of wine.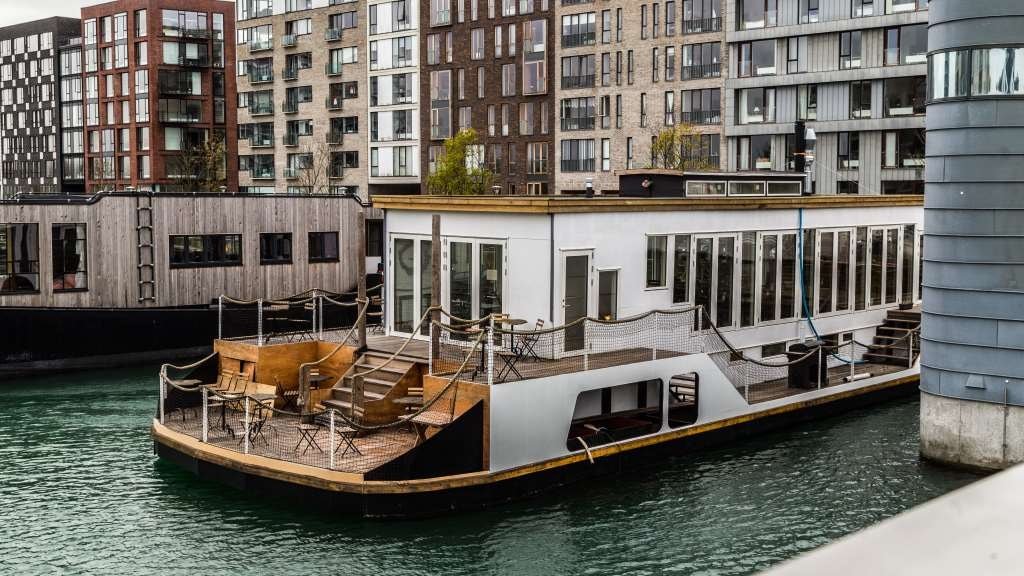 At EuroPerio10 we have another culinary delight in store for you! For everybody who has purchased a ticket, on Saturday, June 18th, 2022, we will hold our Official Congress Evening at the beautiful Langelinie Pavillonen, located directly at the canal right next to The Little Mermaid. The location presents itself with classic Danish architecture and design and the unrivalled views enjoyed from Langelinie Pavillonen are the perfect setting for a gala dinner to round up your congress experience.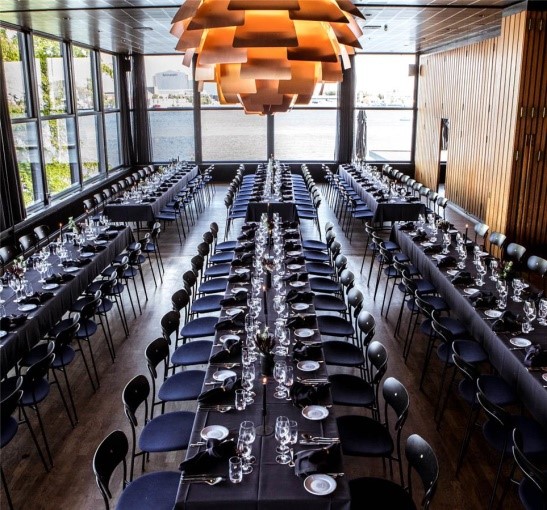 Lastly, already curious about the variety of food and beverage offers we will have directly at EuroPerio10 and the Bella Center? Then stay tuned for our upcoming sustainability articles!