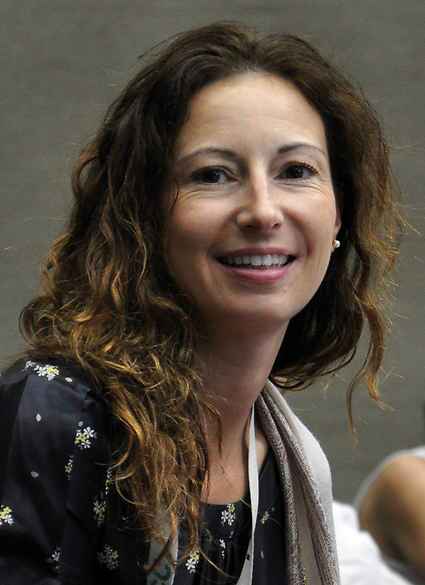 "Oral health matters – especially during pregnancy," says Anja Rist, professional and scientific relations manager for oral care in Europe, the Middle East, and Africa at Proctor & Gamble, owner of the Oral-B brand.
Noting that maternal periodontitis has been associated with conditions including pre-eclampsia, low birth-weights, and pre-term birth,1 Dr Rist says that increases in hormone levels during pregnancy can affect the way women's bodies react to plaque build-up, causing gum inflammation commonly referred to as "pregnancy gingivitis", which research suggests is experienced by up to 70% of pregnant women.2
"Oral hygiene intervention is beneficial and cost-effective in the overall improvement of maternal oral health and may have a positive impact on systemic health,"3 she argues. "Pregnancy gingivitis can be prevented and/or treated with regular professional care and an at-home oral-care routine that includes products that fight plaque and gingivitis." As examples, she mentions Oral-B power brushes and the brand's Pro-Expert antibacterial toothpaste which contains stabilised stannous fluoride.
"Oral-B's mission is to promote oral health and work closely with dental professionals to continue the care that starts in their chair," she continues. "At Oral-B, we believe a healthy mouth is part of a healthy body and promoting good oral health and hygiene during pregnancy is one way we can help."
She sees the Oral Health and Pregnancy project with the EFP – a "long-standing partner" of Oral-B – as "a great opportunity to educate dental professionals and patients across Europe about this connection and how to maintain a healthy mouth while expecting."
In terms of what Oral-B can offer in communicating messages on oral health to pregnant women, Dr Rist says that Oral-B, the worldwide leader in the toothbrush market, has a strong international presence and direct contact with many dental professionals which will enable it to share the EFP's guidelines on Oral Health and Pregnancy widely.
"We also see this as another opportunity to partner with dental professionals by educating them about this important topic and offering scientifically proven solutions for good oral hygiene at home," she adds.
While pregnancy is "a great time to improve health habits," she points out that many women avoid professional dental care during pregnancy and many dental professionals are apprehensive about treating pregnant patients.

"By raising awareness about oral health risks during pregnancy and offering simple solutions, we hope to encourage more women to seek professional dental care and to improve their at-home oral health care while expecting."
1. Sanz M, Kornman K, and on behalf of working group 3 of the joint EFP/AAP workshop. 'Periodontitis and adverse pregnancy outcomes: consensus report of the Joint EFP/AAP Workshop on Periodontitis and Systemic Diseases.' Journal of Clinical Periodontology 2013; 40 (Suppl. 14): S164–S169. doi: 10.1111/jcpe.12083.
2. Mital P, Amit, Raisingani D, Mital P, Hooja N, Priyanki. 'Dental Caries and Gingivitis in Pregnant Women.' Scholars Journal of Applied Medical Sciences, 2013; 1(6):718-723.
3. Kaur, Maninder et al. 'Effect of Intensive Oral Hygiene Regimen During Pregnancy on Periodontal Health, Cytokine Levels, and Pregnancy Outcomes: A Pilot Study.' Journal of Periodontology 85.12 (2014): 1684–1692.