Session 1 | September 13, 2021 | 18:00-20:00 hrs
Bone regeneration – the present faces the future.
A conversation between the present and the future
Chair: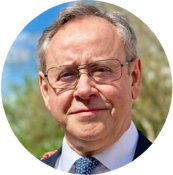 More information on Mariano Sanz
I obtained the Medical Degree at the University Complutense of Madrid (UCM) (1981) and later the Specialty of Stomatology (1983) and Doctorate in Medicine (PhD) at the same university (1985). Then I moved to UCLA (USA) to specialize in Periodontology (1988) and returned to UCM to become Professor of Periodontology (1989). Since then, I have held the position of Chairman of Periodontology, Director of the ETEP (etiology and therapy of periodontal and peri-implant diseases) Research Group and chairman of Postgraduate Periodontology. I am also Professor type II at the University of Oslo. I have received four honorary doctorate degrees by the Universities of Goteborg (Sweden), Coimbra (Portugal), San Sebastian (Santiago de Chile) and University of Buenos Aires (Argentina) and I am the past Dean from UCM, past President of the Spanish Society of Periodontology, The European Federation of Periodontology and the European Federation of the IADR. I have published more than 350 scientific publications and I am an international lecturer in topics related to Periodontology, Implant Dentistry and Dental Education.
Speakers: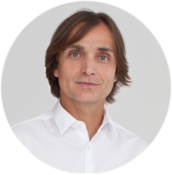 Istvan Urban (Hungary) | Importance of the surgical approach and effective use of guided bone regeneration
More information on Istvan Urban
Dr. Urban received his DMD degree and subsequently his MD degree from Semmelweis University School of Medicine and Dentistry (Budapest, Hungary) in 1991 and 1996.
He completed a full time program in oral surgery at St. Istvan Hospital in Budapest, Hungary (1992-1996). He completed his internship program in Periodontics at UCLA.
After he graduated from the Fellowship Program (1999-2000) in Implant Dentistry at Loma Linda University in Loma Linda, California, he was appointed assistant professor the following year. Dr. Urban teaches implant dentistry in the graduate program at Loma Linda University. He is licensed in the state of California (USA) and has a private practice in Budapest, Hungary.
Dr. Urban received his PhD degree in Periodontlogy in 2012 at the University of Szeged, Hungary. He is currently an honorary professor at the University of Szeged.
Dr. Urban is a board member of the Osteology Foundation and has published scientific articles and text book chapers on bone regeneration and soft tissue reconstructive surgery around dental implants. Recently, Dr. Urban has become an adjunct clinical associate professor at the Department of Periodontology and Oral Medicine at the Univeristy of Michingan.
Dr. Urban is the author of the textbook titeled Vertical and Horizontal Augmentation published by Quintessence.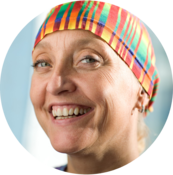 Cecilie Gjerde (Norway)
Autologous mesenchymal cells and synthetic bone replacement grafts in humans
More information on Cecilie Gjerde
Cecilie Gjerde finished her speciality in Oral and Maxillofacial surgery at University of Bergen (UiB) in 2006. She worked as an oral maxillofacial surgeon at Haukeland University Hospital from 2002-2008. She was head of the clinical education for students and residents at the Section of Oral Surgery and Oral Medicine at UiB since 2008. From 2012, she has a research position focusing on stem cells and tissue engineering. She has a part time referral clinic for oral surgery. Since 2020, she is the leader of Section for Oral Surgery and Oral Medicine at the UiB
She has published several scientific papers and given more than 150 invited lectures at national and international conferences.
In 2020, she completed her PhD focusing on mesenchymal stem cell in bone regeneration in clinical trials at UiB.
She won the Norwegian Grand Prix 2015 for Scientific Presentations and in 2016 she was awarded both the Faculty of Medicine and Dentistry`s prize for scientific communication and the dental students' award for best lecturer. In 2017, she was given best educator prize from the final year dental students.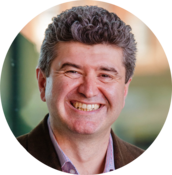 Saso Ivanovski (Australia)
Use of customised scaffolds
More information on Sašo Ivanovski
Sašo Ivanovski is the Dean of the School of Dentistry at the University of Queensland, Professor of Periodontology and director of the Centre for Orofacial Regeneration, Reconstruction and Rehabilitation (COR3). He combines these academic positions with part time specialist practice in periodontics and surgical implant dentistry. Sašo is on the editorial board on multiple journals, including the Journal of Dental Research and Clinical Oral Implants Research. He is also a board member and chair of the research advisory committee of the Australian Dental Research Foundation, and a past federal president of the Australasian Osseointegration Society (AOS) and the Australian Society of Periodontology (ASP). Sašo is president elect of the Australian and New Zealand Division of the International Association for Dental Research (IADR). He is a Fellow of the International College of Dentists (FICD), Academy of Dentistry International (FADI), Pierre Fauchard Academy (FPFA) and International Team of Implantology (ITI Senior Fellow). He has published over 200 papers in the peer-reviewed literature and leads an internationally recognized research group focusing on regenerative dentistry and tissue engineering, as well as clinical periodontics and implant dentistry.