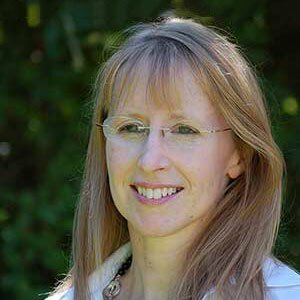 Nicola West is professor of Periodontology and Head of the Clinical Trials Unit at the School of Oral and Dental Sciences, University of Bristol, UK.
Prof West has been the secretary of the British Society of Periodontology since 2012 and EFP representative for the UK since 2015. She has been a member of the Royal College of England Specialist Advisory Committee and General Dental Council Specialist Listing assessor since 2015. At Perio Workshop 2015 she led a systematic review on dentine hypersensitivity.
Prof West leads the Clinical Trials Unit at the Bristol Dental School, conducting research at an international level, attracting substantial industrial funding alongside EC and charity grants. Current research interests include: developing periodontal research methodologies; scientific evaluation of oral health care products for plaque regrowth and gingivitis studies; toothwear (including erosion, abrasion and attrition); dentine hypersensitivity, tooth staining and whitening; and periodontal disease associated with Alzheimer's disease, bone augmentation, and peri-implant lesions. Postgraduate study is a key part of this scholarly environment. She leads a thriving postgraduate culture, and continues to seek and maintain her strong reputation for producing high quality PhD/MSc degrees.
Currently, Prof West is the regional postgraduate tutor for the British Society of Periodontology in the South West of England, advisor for the International Standards Institute for Oral Healthcare since 2014, fellow of the Higher Education Academy, a UK member of the International Standards Committee, has sat on the advisory board of the British Dental Health Foundation since 2015, and on the editorial board of the Journal of Dentistry. She has published 83 peer-reviewed papers, seven book chapters and has participated as an invited speaker at 186 scientific events.
Prof West leads the Periodontology, Bone Augmentation and Peri-impantitis Unit in the Bristol Dental School Masters Programme. She is also a member of the Association of Dental Implantology, where she sits on the advisory committee for the management of peri-implant diseases.
Since 1990, she has maintained, in parallel, a thriving private referral practice in the centre of Bristol undertaking specialist periodontal treatment, bone augmentation and implant placement. Her particular sphere of interest includes the management of peri-implantitis lesions.
See our experts