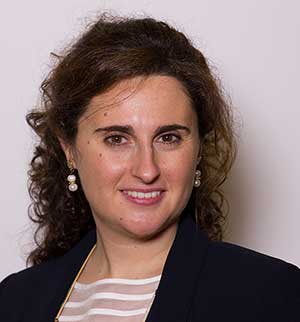 Elena Figuero is full-time associate professor in periodontology at the University Complutense of Madrid (Spain), where she teaches on the degree in dentistry, the master's degree in periodontology (a postgraduate programme accredited by the European Federation of Periodontology), and the master of science degree.
She graduated in dentistry from the University Complutense (2002), from which she later received her master's degree in periodontology (2008) and her PhD in dentistry (2009). She also has a master's degree in biostatistics and research methodology from the Autonomous University of Barcelona (2012).
Dr Figuero is the manager of the ETEP research group on the aetiology and therapy of periodontal disease, and director of the Spanish society of periodontology (SEPA) programme on research methodology in dentistry.
She has contributed 40 articles to scientific publications and written eight book chapters. As well as giving presentations and communications at numerous national and international congresses, she participated in various editions of the EFP's Perio Workshop, held at La Granja de San Ildefonso (Spain). She is also the Ambassador of EuroPerio9 in Spain.
See our experts