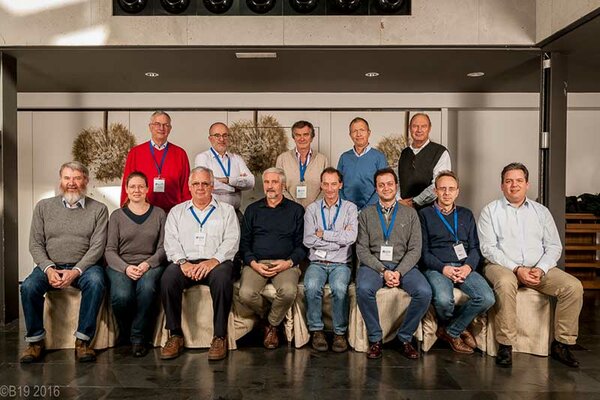 Interaction of lifestyle, behaviour or systemic diseases with oral health, dental caries and periodontal diseases
This group, chaired by Iain Chapple (EFP) and Andreas Schulte (ORCA), carried out a systematic review of genetic risk factors, a narrative review of the role of diet and nutrition, and reference documentation for modifiable acquired risk factors common to both diseases.
There is moderately strong evidence that a person is genetically predisposed to periodontal diseases and caries, although the literature is more substantial for the former than the latter. The genes involved in each differ and no common genetic variants were found.
Fermentable carbohydrates (sugars and starches) were the most relevant common dietary risk factor for both diseases, however the associated mechanisms differed. The working group also found that 'functional foods' or probiotics could prove helpful in preventing caries and managing periodontal disease. However, it noted that evidence is limited and biological mechanisms involved are not yet fully understood.
In terms of acquired risk factors for both caries and periodontal diseases, the most common of these are hyposalivation, rheumatoid arthritis, smoking, undiagnosed or poorly controlled diabetes and obesity.
Chairmen: Iain Chapple, Andreas Schulte
Review papers:
Shared modifiable risk factors for dental caries and periodontal diseases (by Guglielmo Campus & Philippe Bouchard)
Genetic and epigenetic regulation of gene expression and its possible role in the pathogenesis of caries and periodontal disease (by Luigi Nibali & Alexandre Vieira)
Nutrition, dental caries, and periodontal disease: a practical overview (by Philippe Hujoel & Peter Lingström)
Participants: Nadine Schlüter, Chris Rahiotis, Cor van Loveren, David Manton, Nigel Pitts, Marja Laine, Wim Teughels, Fridus van der Weijden, Henrik Dommisch
Colgate representative: Michael Schneider
Staff member: Eduardo Montero
See other working groups