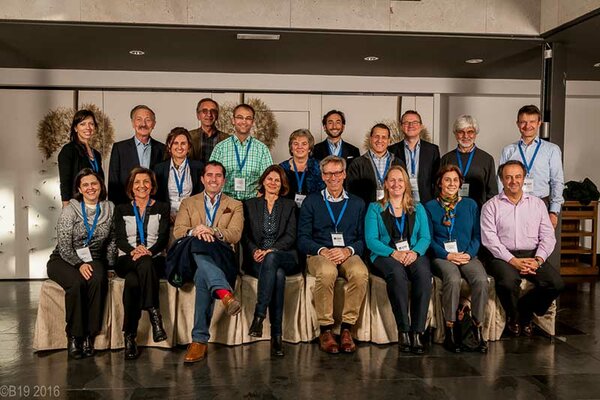 Prevention and control of dental caries and periodontal diseases at individual and population level
Chaired by Søren Jepsen (EFP) and Vita Machiulskiene (ORCA), this group reviewed the current state of knowledge on epidemiology, social-behavioural aspects and plaque control. They noted that dental caries and periodontal diseases share common risk factors and social determinants important for their prevention and control.
Its three systematic reviews focused on: (1) the global burden of dental caries and periodontitis on mankind; (2) socio-behavioural aspects in the prevention and control of dental caries and periodontal disease at an individual and population level; and (3) mechanical and chemical plaque control in the simultaneous management of gingivitis and dental caries.
Key findings showed that the incidence of dental caries has decreased in many regions in all age groups over the last three decades, but not all social groups have benefitted equally. In addition, while some studies have indicated a possible decline in the prevalence of periodontitis, there is insufficient evidence to conclude that this has changed over recent decades.
Global population growth and increased tooth retention mean that the number of people affected by dental caries and periodontitis has grown substantially: untreated caries by 37 per cent and severe periodontitis by 67 per cent between 1990 and 2013.
The most important behavioural factors for both diseases are efficient self-performed oral hygiene - toothbrushing with a fluoride toothpaste and interdental cleaning. Professional tooth cleaning, oral hygiene instruction and motivation, dietary advice and fluoride application are effective in addressing dental caries and gingivitis.
Chairs: Søren Jepsen, Vita Machiulskiene
Review papers:
The global burden of caries and periodontal diseases (by Thomas Dietrich & Joannes Frencken)
Socio-behavioural aspects in the prevention and control of dental caries and periodontal diseases at an individual and population level (by Christof Dörfer & Julian Schmoeckel)
Mechanical and chemical plaque control in managing gingivitis and caries:a systematic review (Elena Figuero & Joana Carvalho)
Reviewers: Joannes Frencken, Julian Schmoeckel, Joana Carvalho, Thomas Dietrich, Christof Dörfer, Elena Figuero
Participants: Monique van der Veen, Wolfgang Buchalla, Livia Tenuta, Marisa Maltz, Susan Higham, Thomas Kocher, Filippo Graziani, Juan Blanco, Anton Sculean
Representative from Platform for a Better Oral Health in Europe: Ken Eaton
Colgate representative: Irina Chivu
Staff member: Alberto Ortiz-Vigón
See other working groups