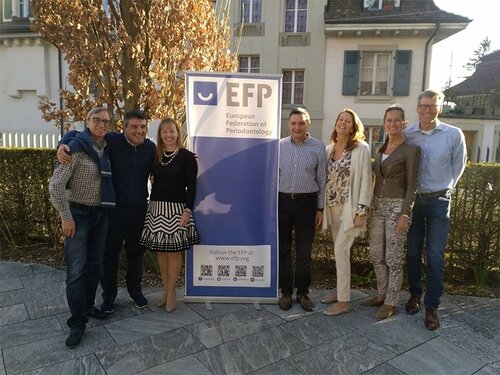 The EFP holds its general assembly on Saturday, March 30 at which its strategy of globalisation will bear fruit with the welcoming of the first international associate members to the federation.
The general assembly brings together representatives of all the EFP-affiliated national societies – at present there are 31, but the number will expand to 37 with the arrival of the periodontal society of Georgia as an associate member along with six international associate members from beyond Europe.
The assembly, which takes place in Bern in Switzerland, will also be presented with a preview of the toolkit on the new classification of periodontal and peri-implant diseases and conditions that the EFP has created to assist clinicians in their daily practice.
Other key topics for the assembly, include:
An update on plans for EuroPerio10 (Copenhagen, June 2021);
A report on preparations for Perio Master Clinic 2020 (Dublin, March 2020);
Reports from national societies on their plans for Gum Health Day 2019 on May 12;
Ratification of choice of venue for EuroPerio11 (Munich, June 2024).
In addition, the EFP will present its Distinguished Scientist and Distinguished Service awards and the EFP Postgraduate Research Prizes.
The assembly also marks some big changes among EFP officers, with both a new secretary general and a new treasurer taking up their roles. Nicola West (UK) replaces Iain Chapple as secretary general, while Monique Danser (Netherlands) takes over the role of treasurer from Jörg Meyle (Germany). Anton Sculean (Switzerland) hands over the one-year presidency to Filippo Graziani (Italy).
The assembly is preceded by meetings of the EuroPerio10 organising committee (Thursday, March 28) and of the executive committee (Friday, March 29), as well as meetings of individual committees.
See also:
New team takes helm to guide expanding EFP
EFP goes global with arrival of members from three continents