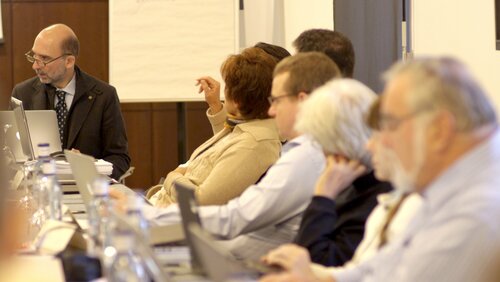 EuroPerio8 is set to be the most successful edition yet of the EFP's triennial congress, after record numbers of people have registered to attend the event, which takes place in London from June 3 to 6.
A total of 6,304 participants had registered by the time the early-booking deadline expired on March 6. That represents an increase of 45.9% on EuroPerio7 in Vienna, the best-attended EuroPerio so far.
Faced with a flood of last-minute bookings, which placed a lot of pressure on online registration, the organizing committee twice extended the "early bird" deadline – from February 27 to March 2, and then to March 6 – to cope with the demand. A total of 1,134 people registered during this extra week, about 70% of whom did so before the first deadline extension.
Registrations received for last three editions for EuroPerio:
EuroPerio6 EuroPerio7 EuroPerio8
Early 3,638 4,322 6,304
Total 6,686 7,812 ?
Most registrations came from people in EFP member countries, but EuroPerio is very much a global event and there have so far been registrations from 94 different countries. Among the top 20 countries by number of registrations are Brazil and Japan.
Regular booking fees now apply until May 13, after which more expensive late-booking and onsite-booking fees take effect.