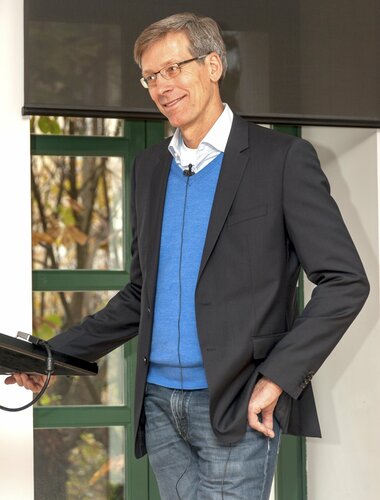 The EFP has a new president. He is Sören Jepsen, professor and chairman of the Department of Periodontology, Operative and Preventive Dentistry at the University of Bonn, Germany.
Prof. Jepsen will front the federation for one year and he takes over just two months before the EFP holds the eighth edition of its major triennial periodontology conference, EuroPerio.
The new president took office at the March 27 meeting of the EFP executive committee. He replaces the outgoing president, Phoebus Madianos. Jepsen was also elected scientific chairman of the organising committee for EuroPerio9, which will take place in 2018.
An expert periodontal researcher, Jepsen has been a regular participant at the European Workshops in Periodontology, the scientific gatherings held once a year by the EFP to review key studies and achieve a consensus on guidelines to issue to clinicians. At the last Workshop, held in November, 2014, Jepsen chaired one of the four working groups focusing on prevention, his group specifically studying peri-implantitis.
Prof. Jepsen is also associate editor of the Journal of Clinical Periodontology.
Watch this video to hear the new EFP president stress the importance of EuroPerio8.