Guideline on treatment of stage I-III periodontitis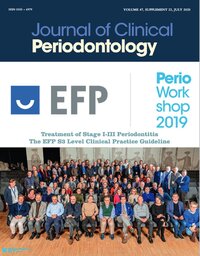 The EFP published the first formal evidence-based guideline, for treating stages I to III of periodontitis, in July 2020 in the Journal of Clinical Periodontology. It contains 62 evidence-based recommendations on different therapies (graded in terms of the strength of the evidence backing them and the degree of consensus among the experts who drew them up) in relation to the first three stages of periodontitis, according to the 2018-issued perio classification of periodontal and peri-implant diseases and conditions.
The guideline is the product of Perio Workshop 2019, the scientific meeting held by the EFP in November 2019 in La Granja, Spain, where 90 experts from 19 countries evaluated 15 systematic reviews on different forms of periodontal therapy.