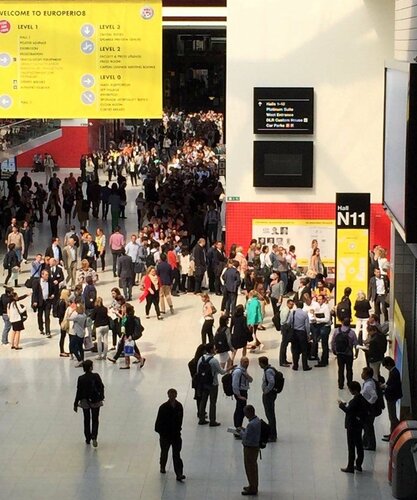 The EuroPerio8 congress, which took place in London between June 3 and 6, was the world's biggest ever periodontology event and has been hailed as a great success by organisers and participants.
The EFP-organised congress, at the ExCeL London venue, attracted almost 10,000 visitors from 115 different countries, comprising 8,300 congress delegates plus 1,400 exhibition staff. The vast exhibition area, on two floors, featured stands from 134 different exhibitors.
As well as a record number of delegates and exhibitors, other key ingredients to the success of EuroPerio8 included:
the world premiere of the documentary film The Sound of Periodontitis, which brought patients onto the EuroPerio stage for the first time;
the substantial and detailed attention that was given to explaining and exploring the links between gum disease and systemic illnesses; and
the organising committee's overall approach of attracting the whole dental team, with sessions specifically for hygienists, dental nurses and general dentists, as well as for periodontists.
The congress's scientific programme offered an intensive schedule, with a series of four simultaneous presentation sessions which brought delegates up to date on the latest periodontal research and innovations in clinical practice, plus additional workshops, poster sites and networking events.
Francis Hughes, chairman of the EuroPero8 organising committee, was delighted with the response. "Apart from the high numbers of delegates, which we are obviously pleased about, it was the positive responses we had that confirmed our belief that this was a huge success," Hughes said. "The energy and excitement was clearly felt, the packed auditoria, the high level of engagement and the general enthusiasm were overwhelming."
Click here to learn how the EuroPerio8 press conference called for greater awareness of periodontitis and peri-implantitis'.