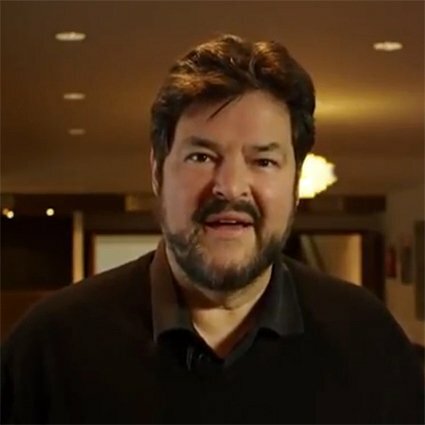 The periodontal world is grieving following the loss of one of its true giants, Steven Offenbacher, who passed away unexpectedly on August 9, 2018, at the young age of 67.
Prof Offenbacher, who recently stepped down as chair of the department of periodontology at the University of North Carolina at Chapel Hill, was a leading researcher into the links between periodontal disease and both adverse pregnancy outcomes and cardiovascular disease. He is credited with introducing and popularising the term "periodontal medicine".
He was a close collaborator with the EFP. He took part in the joint workshop on periodontitis and systemic diseases, organised by the EFP and the American Academy of Periodontology (AAP), that took place in Spain in 2012. And he also played an important role in the two organisations' crucial World Workshop on the Classification of Periodontal and Peri-Implant Diseases and Conditions in Chicago in November 2017.
Just a few weeks ago, Steven Offenbacher gave a presentation at EuroPerio9 in Amsterdam on "Infectogenomics" in the session on Understanding Periodontitis: Current Base Knowledge.
Iain Chapple, EFP secretary general, pays tribute to a great periodontal scientist.
"Steve Offenbacher was a brilliant and inspiring scientist, affectionately referred to as the 'father of periodontal medicine'. He challenged the world with seminal papers on the associations and mechanistic links between periodontitis and systemic conditions, including adverse pregnancy outcomes and cardiovascular diseases.
'Refreshingly controversial'
"His work was sometimes refreshingly controversial, but honest science of the highest quality, and he stimulated a 20-year upsurge in this fascinating field. He was also at the forefront of biomarker discovery and epigenetics and his wonderfully complex but intriguing flow diagrams and mind maps gripped his audiences across the world: they were logical, very well considered and compelling, but we often struggled to keep up with the pace of his passionate delivery of science!
"Steven was showered with awards in recognition of work he and his colleagues performed and published in more than 350 manuscripts, including: the 1999 IADR Distinguished Scientist in Basic Periodontal Research Award; 1999 William J. Gies Foundation Healthy Mothers, Healthy Babies Coalition Special Impact Award; the 2006 ADA Norton M. Ross Award for Excellence in Clinical Research; the 2008 AAP Educator Award for Outstanding Teaching and Mentoring in Periodontics; the 2014 AAP Distinguished Scientist Award; and the AAP Clinical Research Award in 2004, 2008, and 2009.
"Above all, Steven Offenbacher was a gentleman, a very kind and supportive colleague, and a man who was very generous with his time for younger scientists – perhaps something he learned from his post-doctoral days at the Forsyth Research Institute in Boston, working alongside similar giants like Sig Socransky and Max Goodson. He had a great heart and a great passion for his discipline and influenced the thinking of so many people.
"I shall always remember his passionate monologue at the World Workshop on Disease Classification in Chicago in November 2017, when he stood up, politely told the entire plenary that we had not focused correctly on the key issues that we should be focusing on, and urged us to embrace precision medicine in the 21st Century. We listened and managed to steer outcomes more closely to where Steve felt they should be heading, by creating a future-proofed living system that can accommodate new biomarkers and a personalised approach to diagnosis.
"Steven Offenbacher's contribution to periodontology was truly outstanding and we will all miss his wonderful mind and great company."