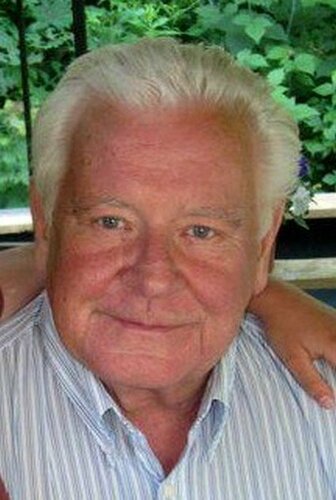 Ziedonis (Zie) Skobe sadly passed away at his home on August 5, 2018 at the age of 77. For many in periodontology and oral biology he was the most brilliant electron microscopist, who graced the basement floor of the old Forsyth Dental Institute at its original location at Fenway Boston.
EFP secretary general Iain Chapple described Dr Skobe as "a gentle giant" who had "a remarkable life and career".
Arriving in the USA from Latvia as a refugee during World War II, he originally worked in the construction industry as a labourer but studied for his PhD and worked at Forsyth for more than 40 years.
"He became 'part of the furniture' as we say, guiding and supporting hundreds of projects and grants," said Prof Chapple. "Zie was a fantastic character and brilliant microscopist, whose huge hands did not seem to hinder his scientific work. He always had a welcome smile and wise words for the young scientists who he mentored.
"I was incredibly fond of Zie, as all who worked with him were; he was a father figure but also a great friend and comrade. I remember very well arriving in Boston for a visit and entering the apartment of my great friend Serge Dibart to find a 'welcome back' party of which Zie was a key organiser. Amidst the wonderful buffet was a small bowl for nuts, which in fact contained paracetamol. Zie's comment was 'that is my contribution to the food, because we intend to drink and be merry, but you have to work tomorrow with a clear head' – or words to that effect!
"Zie, thank you for your friendship to all in dental research whose lives you touched, and for being a great friend and scientist with such a big heart. Rest in peace."