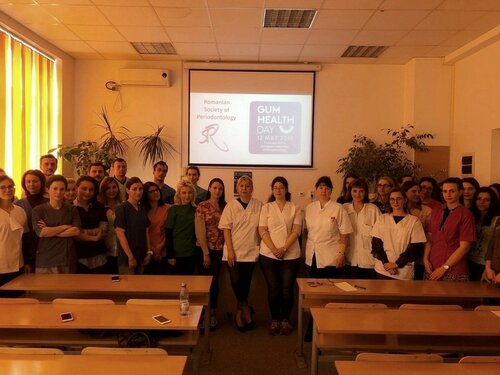 The Romanian Society of Periodontology used Gum Health Day to provide periodontists and students with information about the new classification of periodontal and peri-implant diseases and conditions.
At an event held organised with the help of the Faculty of Dentistry at the Carol Davila University of Medicine and Pharmacy in Bucharest, society president Anca Dumitriu explained the importance of gingival health, a balanced lifestyle, the need for a correct diagnosis, and targeted treatment for every type of periodontal disease.
First-year periodontology students gathered the relevant articles published in the Journal of Clinical Periodontology and showcased the new classification, for which the EFP has provided a toolkit for clinicians.
Prof Dumitriu said: "We hope this new modern concept brought forward by several well-known science doctors, the authors of the new periodontal-disease classification, will flourish."