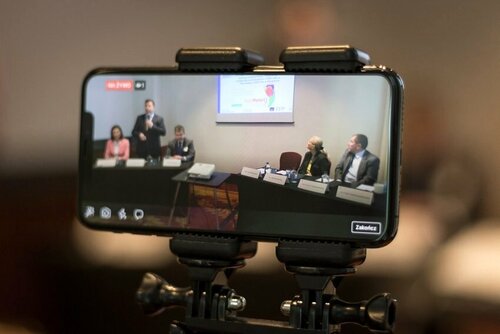 The first event staged by the Polish Society of Periodontology to mark Gum Health Day was the "Holistic approach to oral pathology" conference in Wrocław on Thursday, May 9.
This conference addressed the prevention of oral and other diseases, including erythema multiforme, as an integral part of reaching the objective of "healthy gums". Clinicians taking part in the event included Palle Holmstrup (Copenhagen, Denmark) and Umberto Romeo (Rome, Italy).
The society's main activity for the awareness day was held on Monday, May 13 with a press conference at the Marriott Hotel in Warsaw, addressed by Maria Barcikowska, a leading Polish researcher in the field of Alzheimer's disease.
She explained recent research that shows the connections between the Porphyromonas gingivalis species and the onset of Alzheimer's disease, through the mechanism of gingipain, inducing tau proteins.
The conference also emphasised the connections between periodontitis and other diseases, as well as the major role of prevention in both individual health and in reducing public-health costs.
The conference was broadcast live on Facebook by the Dental Radio company.