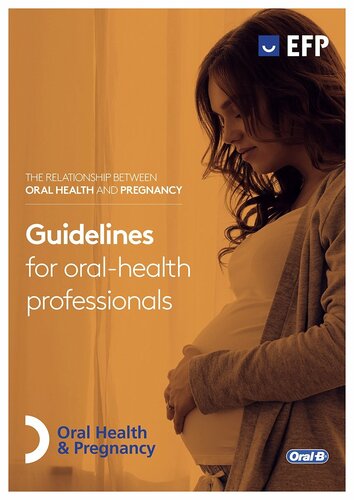 Clear guidelines and answers to many commonly asked questions are provided by the Oral Health and Pregnancy portal, recently launched by the EFP in partnership with Oral-B.
The guidelines section of the portal offers three different guidelines for oral-health professionals, for non-dentistry health professionals (such as obstetricians), and for women.
These guidelines explain the links between periodontal disease and certain adverse pregnancy outcomes – preterm birth, low birth weight, and pre-eclampsia – how teeth and gums should be looked after during pregnancy, and the steps that pregnant women and their health professionals need to take.
There are also shorter brochures based on the guidelines that summarise the key messages and a Frequently Asked Questions section, where readers can find answers to questions such as "Why is oral health important during pregnancy?" and "When is the best time for a pregnant woman to receive periodontal treatment?"
The portal, which forms part of the EFP website, also offers the four scientific reports that provided the knowledge base from which the guidelines and other materials have been created.
In addition, there are educational videos, interviews with the authors of the reports and the Oral-B manager responsible for the project, and infographics that explain the issues and key messages in a visually attractive way.