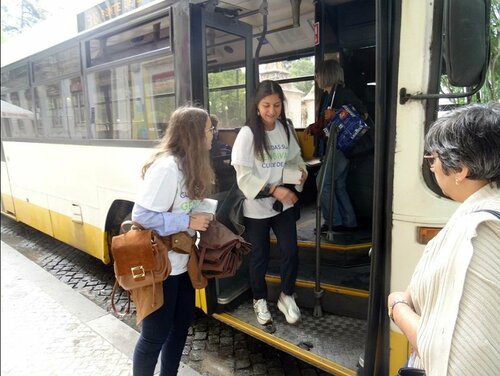 Twenty-five students of periodontology took to the streets of three Portuguese cities on May 12 to hand out information about periodontal health to the public.
This was the main action organised by the Portuguese Society of Periodontology to celebrate European Gum Health Day 2017.
Students from five different universities, wearing tee-shirts especially designed for the day, distributed information in public squares and on public transport in Lisbon, Oporto, and Coimbra.
The Portuguese society also had considerable success in gaining media coverage for European Gum Health Day. Susana Noronha, the society's president, and Ricardo Faria Almeida, past president of the Portuguese Society of Periodontology and its EFP representative, were interviewed on national television and radio.
In addition, there were articles related to the May 12 awareness day in various dental, health, and general publications.