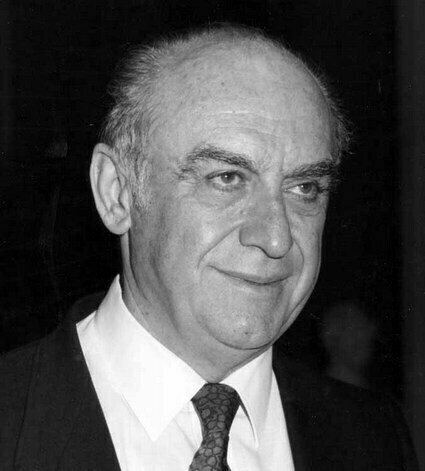 The EFP was sad to hear the news that Professor Emeritus Fotis Mitsis passed away at home on July 25 at the age of 92.
Prof Mitsis, a founding member and president of the Hellenic Society of Periodontology, was professor of dental pathology and therapeutics (1972-1992), dean (1975-1977), and president of the Dental School of Athens (1983-1987), and also dean of the National & Kapodistrian University of Athens (1979-1980).
He was responsible for setting up the periodontology unit at the dental school as independent, separating it out from "dental pathology and therapeutics" where periodontology had been included alongside endodontics.
The Hellenic Society of Periodontology has sent its condolences to Prof Mitsis's relatives, announced the news on its website, and published an announcement in the daily press.
In addition, the society will commemorate his life and work at the Hellenic Society's scientific session on October 18.
It will also give a €500 donation in his memory to the PNOE (Friends of children in intensive care) foundation, which was set up in 1991 by parents, who had either lost a child or whose child had been saved, and by the director of the paediatric intensive care unit of the Aglaia Kyriakou Children's Hospital, Athens.
In 2012, the HSP board decided to launch a prize in honour of Prof Fotis Mitsis in recognition of his long and significant contribution to periodontology.
The Fotis Mitsis Prize", awarded every two years, seeks to encourage, support, and promote young dentists' scientific activity in the field of periodontology. It is open to Greek, Cypriot, and expatriate dentists aged up to 32 who have proven training and knowledge and who have made a contribution in periodontology. The 2018 recipient was Dr. Vasiliki Koidou.
'A pioneer in promoting new ideas'
Joanna Kamma, the EFP contents editor who studied under Prof Mitsis in Athens, said: "The periodontal community is very sad and mourns the loss of Prof Mitits. For my generation, he is very important. He was able to establish a very good reputation of periodontology in Greece and we owe him a great deal.
"Prof Mitsis supported our field with his great administrative skills, activity, and strong drive. He had many virtues: he was a hard worker, responsible, with perseverance, patience and dignity. He was a pioneer in promoting new ideas and trusting young scientists with great insight and the ability to discern the essential from the unnecessary.
"He was also a great multifaceted personality with very good qualities as a human being and he offered a great deal to the public sector."
Phoebus Madianos, chair of the EFP scientific affairs committee, commented: "Professor Fotis Mitsis has been one of the strongest figures in the Hellenic academic world, not only in periodontology but in dentistry in general. An emblematic personality who served as Dean of the Athens School of Dentistry for several years and still the only professor of dentistry who has been elected rector of the National and Kapodistrian University of Athens. His academic status and strong personality played a pivotal role in establishing periodontology in Greece."