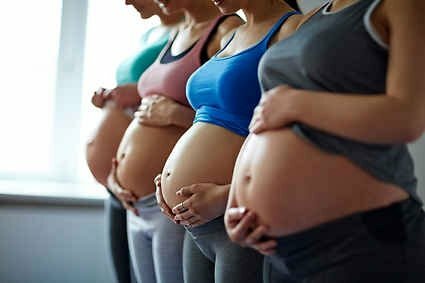 The European Federation of Periodontology (EFP) and leading oral-healthcare brand Oral-B have launched an educational project to provide crucial information about oral health during pregnancy.
The Oral Health and Pregnancy project offers information and advice, based on the latest scientific evidence, to health professionals and patients across Europe.
Pregnancy is a crucial time in a woman's life during which oral health is of fundamental importance, as periodontal disease has been linked to various pregnancy complications including preterm birth, low birth weight, and pre-eclampsia.
The EFP and Oral-B have created a web portal to provide a wealth of material about the links between periodontal disease and these adverse pregnancy outcomes, the care of teeth and gums during pregnancy, and the steps that should be taken by dentists, obstetricians, other health professionals, and by pregnant women themselves.
At the heart of the Oral Health and Pregnancy portal is a series of guidelines that have been drawn up by some of the world's leading experts in periodontal science and which are based on numerous scientific studies.
Three sets of guidelines have been drawn up: for oral-health professionals such as dentists, periodontists, and dental hygienists; for non-dental health professionals involved in the care of pregnant women (such as obstetricians, gynaecologists, and family doctors); and for women themselves, whether pregnant or planning to become so.
The web portal also includes the four fully-referenced scientific papers on which the guidelines were based. These papers cover the importance of women's oral health during pregnancy, the links between periodontal diseases and pregnancy (a narrative review of studies and a systematic review and meta-analysis ), and the importance of treating periodontal disease during pregnancy.
In addition, the portal provides news, feature articles, videos, infographics, and brochures – all offering information and insight into women's oral health during pregnancy.
Another part of the Oral Health and Pregnancy project is the provision of a toolkit for the 30 national societies of periodontology that are members of the EFP to enable them to run their own campaigns on oral health and pregnancy.
This toolkit will enable the important information contained in the guidelines to reach health professionals and women across Europe in local languages and adapted to local needs.
"Women's oral health during pregnancy is very important, not only for its possible impact on delivery – and thus the possibility of preventing complications – but also for the oral health of pregnant women themselves," said Mariano Sanz, professor and chair of periodontology at Madrid's Complutense University who has co-ordinated the project for the EFP. "This is the key message we would like to give both to health professionals and to women themselves."
"Oral health matters – especially during pregnancy," said Dr Anja Rist, professional and scientific relations manager for oral care in Europe, the Middle East, and Africa at Proctor & Gamble, owner of the Oral-B brand. "By raising awareness about oral health risks during pregnancy and offering simple solutions, we hope to encourage more women to seek professional dental care and to improve their at-home oral health care while expecting."
The EFP thanks Oral-B, the oral-health brand of the Procter & Gamble Company, for its grant that has enabled the creation of the Oral Health and Pregnancy project. Oral-B has been an EFP partner since 2009, participating in many events including EuroPerio7 (2012) and EuroPerio8 (2015) as a Diamond sponsor, the European Workshop in Periodontology in 2014, and the EFP Postgraduate Symposium in 2013, 2015, and 2017. It will be a Diamond sponsor of EuroPerio9, which takes place in Amsterdam in June 2018.