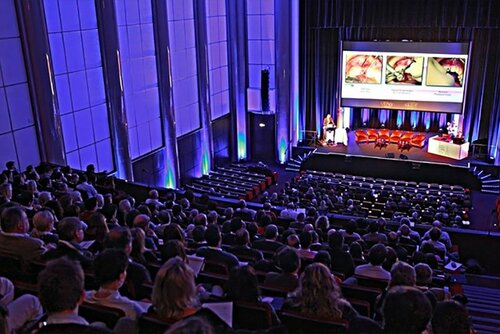 The EFP has decided to move the venue of the EFP Perio Master Clinic 2017 from Istanbul to Malta because of recent political developments in Turkey.
The difficult decision was taken by the EFP's executive committee in consultation with the Turkish Society of Periodontology, the Perio Master Clinic's chairman Korkud Demirel, and professional congress organiser Mondial Congress & Events.
"Whilst we dearly wish the meeting to remain in Istanbul, as we know you do, the uncertain political situation in Turkey now makes the venue too high risk for speakers and delegates," said EFP president Juan Blanco and secretary general Iain Chapple in a letter to the presidents and EFP delegates of the federation's 29 national-society members.
The possibility of relocating the Master Clinic to Malta was discussed at the EFP's general assembly in Berlin in April in the wake of terrorist attacks in the Turkish capital of Ankara. The assembly voted almost unanimously to maintain Istanbul as the location for the event and to stand "shoulder to shoulder" with the Turkish perio society.
In their letter, Prof Blanco and Prof Chapple said: "Terrorism would not have stopped us holding the meeting in Istanbul, but internal political issues create greater uncertainty."
The Perio Master Clinic, devoted to the topic of "Peri-implantitis: from aetiology to treatment," will now take place in the Mediterranean Conference Centre in Valletta, Malta, on the same dates as originally planned (March 3-4, 2017).
The event will remain under the chairmanship of Korkud Demirel and it will still be hosted by the Turkish Society of Periodontology. The decision has the full backing of the Turkish perio society, its president Sule Bulut, and its EFP delegate Bahar Kuru.
"I am sure that there will be other possibilities to host an EFP meeting in Istanbul in the future," said Korkud Demirel. "But, with the finest topics and speakers, Malta will open a new perspective in the field of peri-implantitis.''
The Perio Master Clinic 2017 is the second event of this type staged by the EFP, following the successful first master clinic in Paris in February 2014.