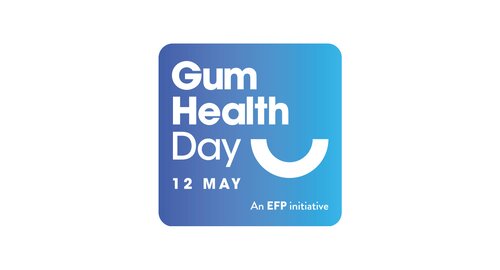 A set of slogans for this year's Gum Health Day has been designed by the EFP for its affiliated national societies of periodontology to use in relation to the May 12 awareness day.
Some slogans relate to this year's theme of "Treat Your Gums", others concern the importance of early diagnosis of periodontal diseases, and others still encourage dental professionals to register for EuroPerio10.
The 10 slogans and full details of plans for May 12 will be given by Gum Health Day 2022 co-ordinator Moritz Kebschull at the EFP general assembly in Vienna on March 26.
At the heart of this year's awareness day is the "EFP custom content generator", a new website that will allow national societies, their members, and interested members of the public to generate their own versions of social-media posts and posters about gum-health awareness.