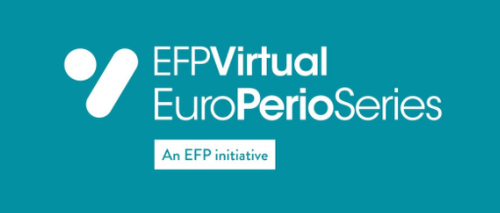 The EFP will add a EuroPerio focus to its EFP Virtual online continuing-education portal, with a special series of interactive sessions.
The EuroPerio Series will be launched on Saturday 5 June, followed after the summer by seven sessions on the second Monday of each month, starting on September 13 and running until March 11, 2022.
These interactive sessions bring insights from previous EuroPerio congresses and from the sister EFP event, the Perio Master Clinic. The series focuses on active engagement and interactive content to encourage professional discussions and scientific exchange between experts and the wider periodontal community.
According to Mondial Congress & Events, the EFP's professional conference organiser, the EuroPerio Series will "enable the community to fully immerse themselves into the scientific discourse of periodontology and implant dentistry. Thus, we offer another way to acquire additional insights and knowledge regarding the world of periodontology and implant dentistry – anywhere at any time."
These sessions will also serve as a preview of what attendees can expect at EuroPerio10 in Copenhagen.
The first session (the "kick-off event") on 5 June will be free, while the remaining EuroPerio Sessions will each cost €35 (plus VAT) but will be free to those who have previously registered for EuroPerio10. Booking opens in April.
Commenting on the EuroPerio Series, EuroPerio10 chair Phoebus Madianos said that it would be launched in June 2021 when the congress was originally scheduled to take place and that "with these online sessions, we are taking virtual education a step further to bring the world of EuroPerio directly to our community all over the globe."
He added that, while virtual education and online meetings were "a valuable extension", they were no substitute for "the unique atmosphere of in-person events: the special feeling of personal face-to-face interaction among peers, the captivating atmosphere amidst thousands of colleagues listening to experts elaborating on the latest research and state-of-the-art clinical innovation, and the opportunity to learn hands-on about industry developments. My team and I will therefore do our utmost to bring EuroPerio10 in June 2022 to Copenhagen not only for the EFP but also for our global perio community."