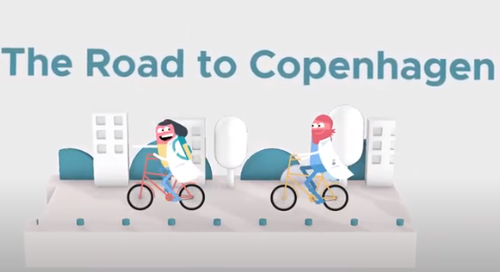 The EuroPerio Series – interactive online educational sessions with world leaders in periodontology and implant dentistry – gets under way on Saturday, June 5 with a free "kick-off event" in which six experts will present case studies on mucogingival surgery around teeth and implants.
The series is designed to keep the global perio community up to date with the latest research findings as well as give a taster of what is to come at EuroPerio10, scheduled to take place in Copenhagen in June 2022.
Saturday's kick-off event will be screened live online from the Bella Centre in Copenhagen, the venue for EuroPerio10, and will be moderated by members of the congress's organising committee: Phoebus Madianos (chair), David Herrera (scientific chair), and Nicola West (treasurer).
Between 13.30 and 17.30 (CET), six expert speakers will present case studies, outlining a specific problem. The audience will then vote on how they would solve it, followed by a panel discussion about the case without the presenting speaker. The speaker will then return to explain how he or she resolved the case and there is then a debate between the speaker and the rest of the panel.
The first session focuses on mucogingival surgery around teeth and challenging cases in the aesthetic area, featuring case studies presented by Nelson Carranza (Argentina), Massimo de Sanctis (Italy), and Ion Zabalegui (Spain).
The second session tackles mucogingival surgery around implants, focusing on the prevention and management of aesthetic complications. France Lambert (Belgium) will discuss management at the time of implant placement in a case involving immediate implants, Francesco Cairo (Italy) will give a presentation on the management of hard and soft tissues in a case of delayed implants, and Giovanni Zucchelli (Italy) will discuss the management of aesthetic complications.
Registration for the kick-off event is free. From September 2021 to March 2022, there will be EuroPerio Sessions on the second Monday of every month from 18.00 to 20.00 (CET), with a registration fee per session of €35, although access if free for people who have previously registered for EuroPerio10.
The seven sessions will cover a wide range of important topics in periodontology and implant dentistry:
bone regeneration,
orthodontic treatment in stage IV periodontitis,
periodontal diseases and systemic diseases,
innovations in adjunctive treatments in step 2 of periodontal therapy,
innovations in the surgical management of peri-implant diseases,
personalised medicine,
new concepts and approaches in periodontal regeneration.