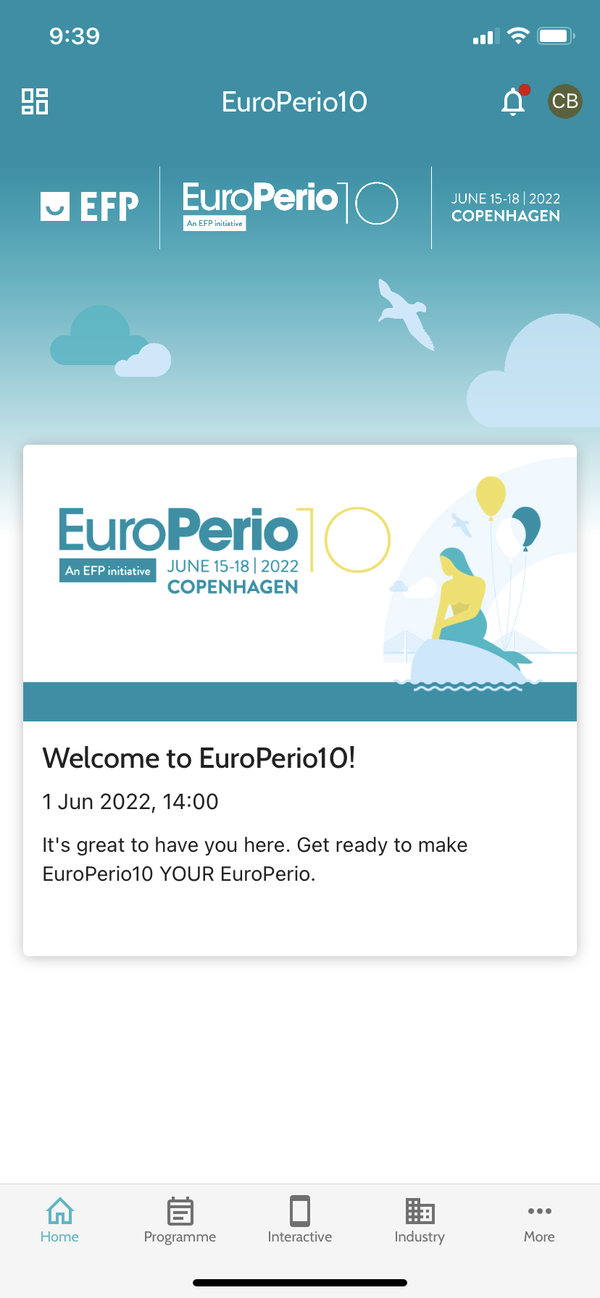 The EuroPerio10 app, a useful tool to enable participants to get the most out of the congress, is now available to be downloaded.
The app includes:
the full scientific programme including the different session types and "tracks".
details of speakers, ePoster presentations, and networking events.
information about sponsors, sponsor sessions, and exhibitors.
an interactive area for asking questions, voting during certain sessions and in the EuroPerio10 photo contest, chatting with other participants, and posting on the congress's "social wall".
Floor plans, details of the EFP Village, and practical information about the Bella Center venue.
The EuroPerio10 app is accessed via the EFP app, which offers access to the latest news from the federation along with its publications and campaigns. It is available for both Android and Apple (iOS) smartphones and tablets. In addition, there is a web version for devices, such as laptop computers and some tablets and smartphones, that do not use Android or iOS operating systems.
EuroPerio10 begins on Wednesday, 15 June and runs until Saturday, 18 June at the Bella Center in Copenhagen, Denmark.