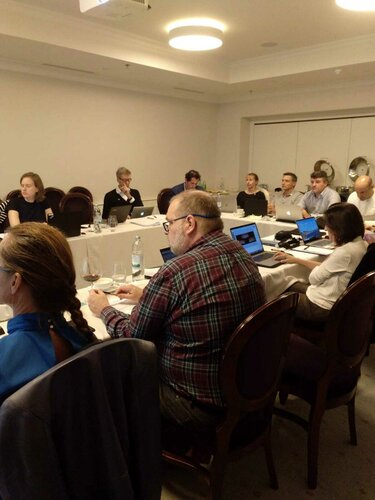 The executive committee of the EFP holds its half-yearly meeting from October 3 to 5 in Croatia with a packed agenda of topics.
The meeting will discuss a new strategic plan, building on the work of the July meeting of the "core" executive committee, as well as establishing new internal policies to professionalise the EFP with management procedures.
The campaign to gain European Union recognition of periodontology as a speciality within dentistry will also be on the agenda, along with projects that the EFP is developing with its partners.
There will be an update on preparations for EuroPerio10 (Copenhagen, 2021) and on future editions of the Perio Master Clinic. In addition, there will be a focus on communication and sustainability, which will be key aspects of the EFP's future strategy across all aspects of its remit.
The meeting, at the Hotel Park in Split, will also include reports from president Filippo Graziani, secretary general Nicola West, and treasurer Monique Danser, as well as updates from the chairs of various committees and on the activities of EFP Alumni.
"This is an exciting meeting," said EFP president Filippo Graziani. "The amount of work done daily by the EFP is increasing our success."