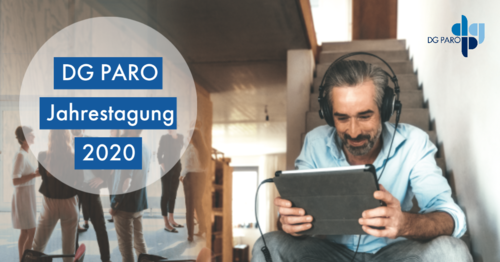 DG PARO, the German society of periodontology, holds its annual meeting on Saturday 19 September, having responded to the challenge of the Covid-19 pandemic by creating a "hyrid congress" that combines in-person and online events.
Originally scheduled for two days, the on-site congress in Stuttgart will be limited to only 100 participants. But the lectures and symposia from the scientific programme are being made available for online viewing (from 11 September to 31 October) as, for the first time, the society has created a "virtual venue."
In addition, networking and social interaction characteristic will be enabled via chat rooms and there is a series of live webcasts taking place in the days before the congress and on Sunday 20 September. The webcasts are being made available for subsequent on-demand viewing.
Registration to participate in the online congress is open until the end of September.
The overall theme of the congress is "Periodontal therapy in transition – Where do we go from here?" and the keynote speech will be given by former EFP treasurer Jörg Meyle, who will discuss "infection, inflammation, malignoma".
Other topics covered at the congress include mechanical plaque control, full-mouth disinfection and photodynamic therapy, nutrition and probiotics, inflammation modulation, and antibiotic therapy.
Speakers from Germany include former EFP president Søren Jepsen, Christoph Dörfer, Thomas Kocher and Peter Eickholz, while international speakers include Ian Needleman (UK) and Alpdogan Kantarci (USA).
This is one of a series of articles about how EFP-affiliated national societies of periodontology have responded to the challenges posed by the Covid-19 pandemic.