The EFP's scientific journal, the Journal of Clinical Periodontology, has achieved its best-ever impact factor.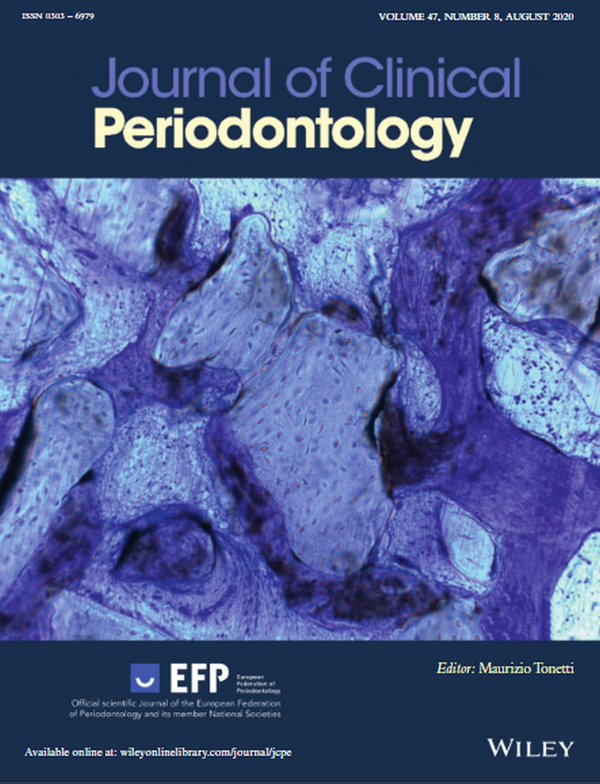 For 2019, the Journal's impact factor was 5.241, according to the recently published Journal Citations Reports by Clariviate Analytics. This compares with an impact factor of 4.164 in 2018, which was itself a record for the publication.
The impact factor represents the number of citations, received during the year in question, of articles published in the journal over the two preceding years, divided by the total number of "citable items" published in that journal over the two preceding years.
In 2019, the JCP received 1,672 citations and there were 319 citable items published in 2017 and 2018. The immediacy index shows the number of citations in a particular year divided by the number of citable items (see table).
The monthly journal is now ranked second out of 91 publications in dentistry, oral surgery, and medicine. The impact factor and ranking are calculated by International Scientific Indexing, which indexes major international journals and proceedings.
"Thank you to all the researchers in our field for their wonderful work," said Maurizio Tonetti, editor of the Journal of Clinical Periodontology.
"Thank you to all the associate editors, members of the editorial board, and referees for sharing the vision and hard work. Thank you to our readers all over the world. This is a truly global operation that works 24/7 across Europe, Asia and the Americas."

JOURNAL OF CLINICAL PERIODONTOLOGY

Key Indicators - All Years


Year


Total Cites


Journal
Impact Factor


5-Year
Impact Factor


Immediacy
Index


Citable
Items

2019

14,785

5.241

5.213

0.873

142

2018

14,049

4.164

5.040

1.246

167

2017

13,300

4.046

4.620

0.993

152

2016

12,144

3.477

4.480

0.550

129

2015

11,767

3.915

4.435

0.658

155

Copyright (c) 2020 Clarivate Analytics