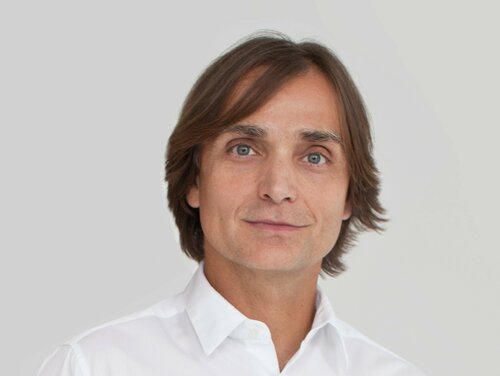 Friday at EuroPerio10 is the busiest day of the congress, with 16 sessions in the main programme, starting at 08.30 (CET) in the plenary hall with a live surgery session focusing on bone regeneration, where Hungarian clinician Istvan Urban will perform vertical bone regeneration in the posterior mandible, live from Budapest.
Following the surgery, there will be a related debate session (10.30-12.00), chaired by EFP president Andreas Stavropoulos and EFP executive committee member Spyros Vasilopoulos, which will explore various options for regenerating bone in the oral cavity, including the use of different types of barriers, bone grafts, and bone substitutes, and the use of autogenous growth factors and cells for bone-tissue engineering.
Speaking in this session alongside Dr Urban (pictured, right) will be Mauro Merli (Italy), who will discuss the use of customised titanium grids, and Cecilie Gjerde (Norway), who will focus on mesenchymal stem cells and synthetic biomaterials in oral bone regeneration.
The second of two "nightmare" sessions takes place in the plenary hall (14.30-16.00) featuring three clinicians describing complications in healing following periodontal surgery. Pierpaolo Cortellini (Italy) will explain the management of complications in regenerative therapy, Moshe Goldstein (Israel, chair of the EFP postgraduate education committee) will talk about complications in mucogingival surgery, Guilio Rasperini (Italy) will highlight problems with papilla reconstruction. The session will be chaired by Lior Shapira (Israel, EFP president 2021-22), who reminds participants of Albert Einstein's advice "the only sure way to avoid making mistakes is to have no new ideas".
Tribute to JCP editor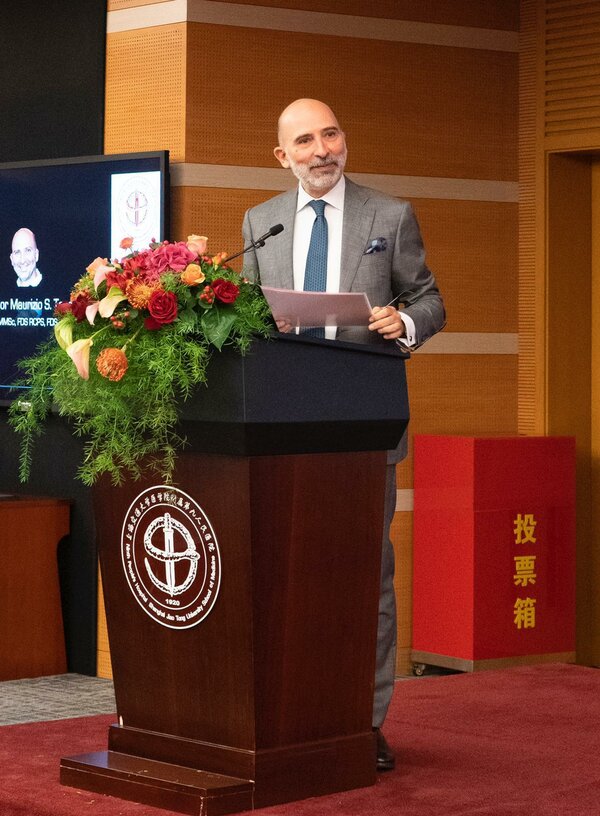 Later in the afternoon (16.30-18.00) in Hall A is the special session A tribute to Maurizio Tonetti, in which an international panel of leading periodontal scientists will offer their tributes to the scientist who was editor-in-chief of the EFP's Journal of Clinical Periodontology from 2004 to 2021.
As expressed by Phoebus Madianos, EuroPerio10 chair, and Nicola West, EuroPerio10 treasurer and EFP general secretary, "it is a huge privilege for EuroPerio10 to host this tribute session in Copenhagen."
Chaired by Mariano Sanz (Spain), the session will focus on the most important topics in periodontology in the light of Prof. Tonetti's contribution and the science published in the journal. It will feature comments from:
Niklaus Lang (Switzerland) on the pathogenesis of periodontal diseases.
Panos Papapanou (USA, and the current JCP editor-in-chief) on the association between periodontal and systemic diseases.
Sandro Cortellini (Italy) on periodontal regeneration.
Filippo Graziani (Italy, chair of the EFP European projects committee) on Maurizio Tonetti's role as president of the Italian Society of Periodontology and Implantology.
Kenneth Kornman (USA) on how the 2018 classification of periodontal and peri-implant diseases and conditions was developed
William Giannobile (USA) on the role of an editor-in-chief.
Finally, Maurizio Tonetti (currently professor at Shanghai Jiao Tong University, China) will discuss with David Herrera (Spain, EuroPerio10 scientific chair and chair of the EFP workshop committee) his role in creating the EFP's clinical practice guidelines.
According to David Herrera, scientific chair of EuroPerio10, "the sessions with multidisciplinary approaches are very promising, both those with other dental specialties (in the morning, in Hall C4), and those with other medical specialties (in the afternoon, in Auditorium 10-12)."
Other sessions on June 17 in the various halls, auditoria, and break-out rooms include sessions on critical factors in surgical design for periodontal, bone regeneration, and halitosis and how to deal with it.