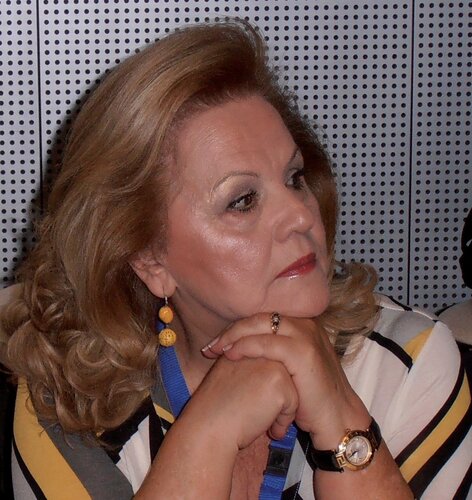 We regret to announce the passing of Associate Professor Anthoula Diamanti-Kipioti on July 19th, 2023. She was the Honorary President of the Hellenic Society of Periodontology and Implant Dentistry. Her contributions to the field will be remembered by all who knew her.
Born in Giannena, North-west part of Greece, Prof. Diamanti-Kipioti pursued her studies in Athens, where she embarked on a journey of academic excellence and research. Her dedication to Periodontology led her to establish scientific collaborations with the universities of Bern, Switzerland, and Gothenburg, Sweden, creating valuable partnerships that enriched the field of dental research.
An illustrious career saw Prof. Diamanti-Kipioti achieve numerous milestones. She was a founding member and served as the President of the Hellenic Society of Periodontology and Implant Dentistry from 1991 to 1995. Additionally, she held the esteemed position of Associate Professor of the Dental School of the National and Kapodistrian University of Athens, where she inspired and mentored countless dental students throughout her tenure.
Under her leadership in 1992, the Hellenic Society of Periodontology was able to acquire its own private premises.
One of her remarkable contributions was the inclusion of the Hellenic Society of Periodontology as a full member of the European Federation of Periodontology in 1993, further elevating the status and influence of the society on the international stage.
Throughout her distinguished career, Associate Professor Diamanti-Kipioti made significant contributions to the field of Periodontology, as evidenced by her numerous research publications and contributions. Diamanti-Kipioti's research can be found in her ResearchGate profile.
The EFP extends its sincere condolences to her family, colleagues, and patients.