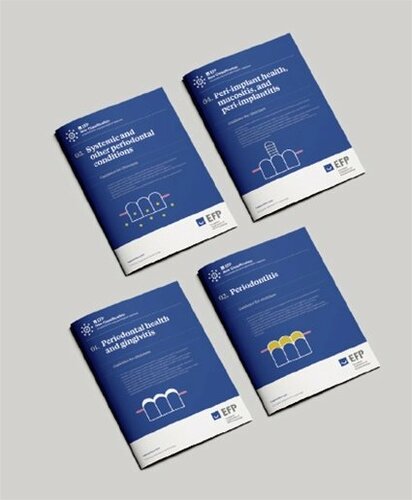 The EFP toolkit for periodontists and other dental professionals to help them implement the new classification of periodontal and peri-implant diseases will be presented to the federation's general assembly in Bern, Switzerland, on March 30.
The toolkit has been created to translate the consensus reports from the 2017 World Workshop into clear written, graphic, and video material.
It is being published on a dedicated section within the EFP website and materials will also be made available to all affiliated national societies so that they can print and distribute them, as well as translate them.
While work on some elements of the toolkit is continuing, the assembly will be shown the two main elements: guidance notes and slide presentations, which cover four topics:
Periodontal health and gingivitis;
Periodontitis;
Systemic and other periodontal conditions;
Peri-implant health, peri-implant mucositis, and peri-implantitis.
The material on periodontitis includes a useful "decision tree" graphical representation of the steps that clinicians need to take when assessing the stages and grades of periodontitis.
These guidance notes and presentations has been created by the EFP's professional communications team, with the expert content provided by the four EFP co-chairs of the World Workshop – Mariano Sanz, Iain Chapple, Søren Jepsen, and Tord Berglundh – and Journal of Clinical Periodontology editor Maurizio Tonetti.
The World Workshop on the Classification of Periodontal and Peri-Implant Diseases and Conditions took place in Chicago in November 2017 and the new classification was formally presented for the first time at EuroPerio9 on June 22.