JCP Editor
Celebrating 50 years of the JCP
14 April 2023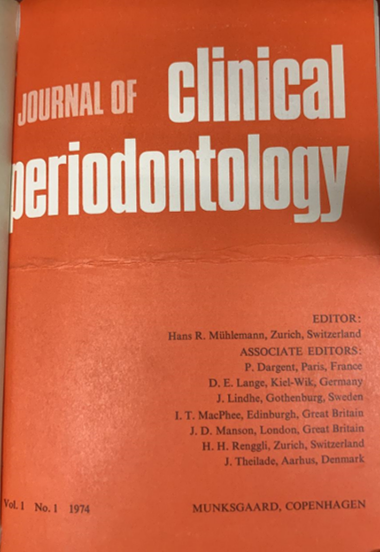 Panos N. Papapanou, editor-in-chief of the Journal of Clinical Periodontology talks about the celebration of the journal's 50th anniversary and explains its call for original research papers for a special anniversary issue.
I would like to draw your attention to something that the associate editors of the Journal of Clinical Periodontology and I have been strategizing about for quite some time now: how to best celebrate the 50th anniversary of our journal.
As you may know, the JCP was founded in 1974 by the British, Dutch, French, German, Scandinavian, and Swiss societies of periodontology. The Journal, which since 1993 has been the official publication of the European Federation of Periodontology, is widely recognised globally as the premier scientific publication in our field.
That is why we wanted to do something really special for this occasion, something that would pay tribute to the tradition of excellence that JCP has come to represent over the first five decades of its life.
After careful deliberation, we agreed to resist the temptation of publishing yet another series of authoritative reviews by international experts. Instead, we chose to celebrate the anniversary by including the cream of the crop of the research articles accepted for publication in the Journal between now and the end of 2024 in a single special issue: the December issue (Number 12) of the 2024 volume (Volume 51).
Please check out this link that describes the process of how you can submit the best of your research to be considered for inclusion in this prestigious contest.
I am looking forward to receiving your exciting contributions!