JCP Editor
JCP special issues on implant dentistry will have impact for years to come
28 September 2023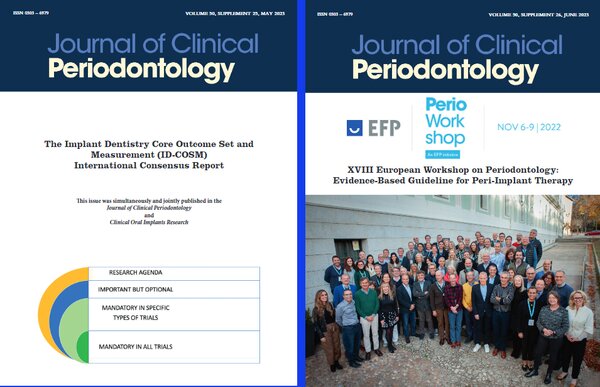 Panos N. Papapanou, editor-in-chief of the EFP's Journal of Clinical Periodontology, highlights two special issues related to implant dentistry.
I want to make sure that the well-deserved summer break, which I hope all of you enjoyed, did not mean that you missed two important special issues published by the Journal of Clinical Periodontology in recent months. Both of them deal with implant dentistry.
The first one, titled Implant Dentistry Core Outcome Set and Measurement (ID-COSM) International Consensus Report, is the culmination of an international collaboration that employed a rigorous methodology and a multi-stakeholder approach involving both dental professionals and patients with lived experience in dental implants.
The process identified a set of essential outcomes that need to be reported in future research trials in implant dentistry, which will facilitate a uniform way of reporting across studies, future meta-analyses, informed decision-making by clinicians, and evidence-based patient care.
The second one includes the proceedings of the EFP's XVII European Workshop in Periodontology, which focused on peri-implant pathological conditions. It includes multiple systematic reviews on nonsurgical, surgical, reconstructive, and other adjunctive therapies that have informed the development of the EFP clinical practice guideline for the prevention and treatment of peri-implant mucositis and peri-implantitis.
I believe that both supplements will serve as important reference documents for clinicians, researchers, students, and the communities we serve for years to come.