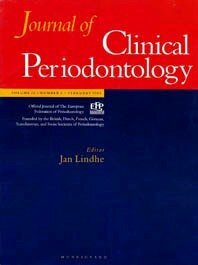 Dentists and periodontists can play an important role in encouraging their patients to stop smoking, according to a systematic review of research, published in the EFP's Journal of Clinical Periodontology.
The review, carried out by Christoph Ramseier (University of Bern, Switzerland) and Jean Suvan (UCL Eastman Dental Institute, London) found that brief interventions for behaviour-change counselling for tobacco-use cessation were effective when applied in the setting of the dental practice.
In contrast, the evidence for the positive effect of counselling on diet or healthy lifestyles was "limited or non-existent".
Ramseier and Suvan posed the question "What is the efficacy of health behaviour change interventions/counselling provided in the dental setting in adults?"
The authors analysed seven systematic reviews and investigated five unhealthy lifestyles related to periodontal diseases: tobacco use, unhealthy diets, the harmful use of alcohol, physical inactivity, and stress.
Their paper, 'Behaviour change counselling for tobacco use cessation and promotion of healthy lifestyles: a systematic review', concluded: "While aiming to improve periodontal treatment outcomes and the maintenance of periodontal health current evidence suggests that tobacco use brief interventions conducted in the dental practice setting were effective thus underlining the rational for behavioural support."
The paper by Ramseier and Suvan was published in the special issue of the JCP which was dedicated to the findings of the EFP Prevention Workshop or XI European Workshop in Periodontology whose theme was the effective prevention of periodontal and peri-implant diseases.
The individual paper and the entire special issue (Volume 42, Issue Supplement S16) are available to download in PDF format free of charge.
More information about the conclusions of the EFP Prevention Workshop held in La Granja, Spain, in November 2014, is available at the EFP's new special website - prevention.efp.org - which is sponsored by Johnson & Johnson and Procter & Gamble.
Dr. Christoph Ramseier, who teaches periodontology at the University of Bern, is also the founder and president of the Swiss task force "Smoking – Intervention in dental practices" and the global Oral Health Network on Tobacco Prevention and Cessation (OHNTPC).