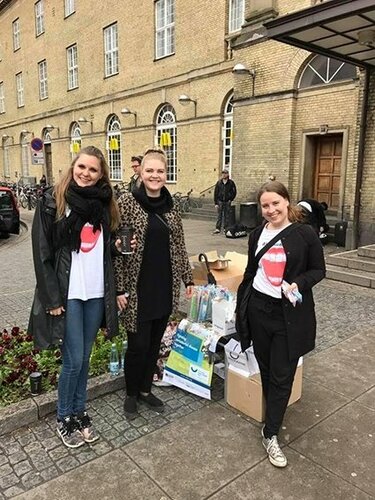 Students from Aarhus University handed out leaflets and other printed material at Aarhus Central Station, in the main activity for European Gum Health Day organised by the Danish Society of Periodontology.

The dental-hygienist students informed passers-by about periodontal disease and oral health, and also offered them free toothbrushes.

This activity at the main railway station in Aarhus took place a day early – on May 11 – because May 12 is a national public holiday in Denmark.