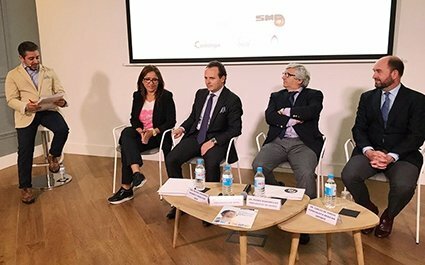 The Spanish Society of Periodontology and Osseointegration (SEPA) celebrated European Gum Health Day 2017 with the presentation of a report on periodontal health and sports performance.
The report was presented on May 12 at SEPA's Casa de las Encías gum-health centre in Madrid and was followed by a lively debate. It was written in a collaboration between SEPA and the Spanish Society of Sports Medicine (SEMED).
In recent years, as knowledge of the systemic effects of gum health on general health has increased, there has been a growing interest in investigating the link between sports performance and periodontal health.
This is leading to a better understanding of the relationship between the pathogenesis of periodontal inflammation and physio-pathological aspects of physical exercise.
The 20-page SEPA/SEMED report, entitled Periodontal health, sport, and quality of life, discusses relevant aspects of the periodontal health of sportsmen and sportswomen.
"This is the first time that a report of this kind has been carried out, the fruit of collaboration between sports doctors and periodontists," said Blas Noguerol, a periodontist and the SEPA co-ordinator of the report.
"The need for this report is born from the premise that health must be contemplated as a whole, as it has been shown that good general health influences good oral health, and vice versa", added SEPA president Adrián Guerrero.

As well as this activity on May 12, SEPA will distribute information about gum health to the public in Málaga, coinciding with its annual congress, which takes place in the city from May 25 to 27.