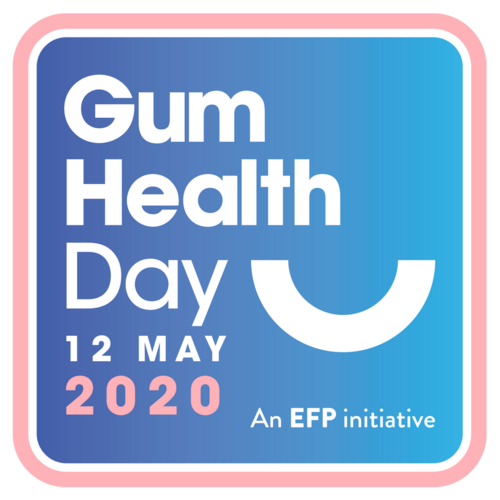 Guide, Part 1: Argentina to France
"This year, Gum Health Day has been exceptionally challenged due to Covid-19, as no physical actions could be executed. Nevertheless, the national perio societies adapted excellently to the situation and we once again managed to have a successful Gum Health Day and our message 'Say NO to bleeding gums' reached a very wide audience all over the globe."
That was the verdict of Andreas Stavropoulos, the EFP's co-ordinator of Gum Health Day 2020 on the activities carried out by societies of periodontology all around the world to celebrate the annual periodontal-health awareness day.
Many planned activities in public places had to be abandoned or postponed as a result of the lockdowns and other restrictions resulting from the Covid-19 pandemic. Nonetheless, thanks to innovation and a skilful use of webinars and social media, the EFP and its affiliated societies – joined by other societies and institutions – were able to deliver the message about bleeding gums to a wide audience.
The EFP worked with its member societies to create a series of 31 short videos. The federation invited the societies to shoot some homemade footage of their national Gum Health Day 2020 co-ordinator or another spokesperson saying a couple of sentences in their own languages. The EFP then edited that footage, added the official Gum Health Day 2020 introduction and exit sequences, and some comments from Andreas Stavropoulos in English. The videos were then provided to the national societies so that they could use them in their campaigns. These videos can be seen on the EFP's YouTube channel.
From Norway in the north to Australia in the south, from Chile in the west to Bangladesh in the east, videos, graphics, infographics, and other information were distributed to explain how bleeding gums can be the first sign of periodontal disease and represent a call to take prompt action.
"The success of the Gum Health Day initiative is based on the enthusiasm and hard work of the national and affiliated societies, and the rest of the supporters," noted Prof Stavropoulos. "The EFP only provides the material, but the societies put in the energy and work to make it all happen."
The EFP offers a three-part guide to activities carried out for Gum Health Day 2020 by its members and by other societies and institutions: (1) Argentina – France; (2) Germany – Mexico; and (3) Moldova –United Kingdom.