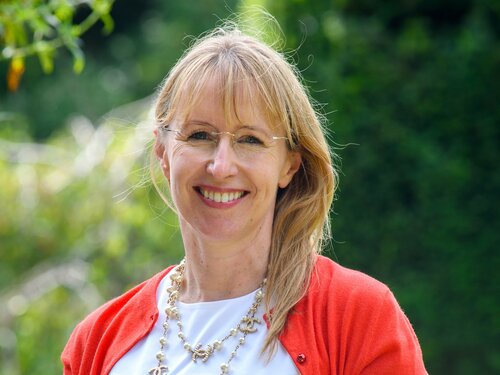 The EFP and its US counterpart the American Academy of Periodontology (AAP) have signed a collaboration agreement with SNOMED International, a not-for-profit organisation that owns and develops SNOMED CT, a leading healthcare terminology product.
Under the five-year agreement, the EFP and the AAP will provide new and updated material on periodontology to SNOMED CT, in line with the new classification of periodontal and peri-implant diseases and conditions that the two periodontology organizations drew up at the World Workshop in Chicago in 2017 and published jointly the following year.
"The 2017 World Workshop Classification system for periodontal and peri-implant diseases and conditions was developed in order to accommodate advances in knowledge derived from both biological and clinical research, importantly defining clinical health for the first time," said EFP secretary general Nicola West (pictured). "This new classification is a game changer for oral-healthcare professionals to better manage their patients."
EFP president Lior Shapira added that, following the creation of the classification by the EFP and the AAP at the World Workshop, their new agreement with SNOMED International "represents another important step to create a consensus knowledge base for a new classification to be promoted globally."
AAP president Christopher R. Richardson noted that the Academy "prides itself on collaboration" and said that the creation of the new classification and its subsequent dissemination and incorporation around the world were "major accomplishments and the APP is proud to be part of the process."
"The success and overall utility of SNOMED CT depends on a host of partnerships and collaborative agreements such as this," said SNOMED International chief executive officer Don Sweete. "This particular agreement is key to enhancing the breadth and depth of dentistry-related clinical terminology, and will benefit dental patients, dentists, and other stakeholders worldwide. It will also help us to avoid duplicating work already done while ensuring we are aligning with work and delivering content in line with current practice."
In a statement, the EFP, the AAP, and SNOMED International said that in October 2023 they would determine future collaborative activities based on emerging global requirements.
SNOMED International is the trading name of the International Health Terminology Standards Development Organisation, which says that it plays "an essential role in improving the health of humankind by determining standards for a codified language that represents groups of clinical terms." This codified language then enables healthcare information to be exchanged globally for the benefit of patients and other stakeholders.