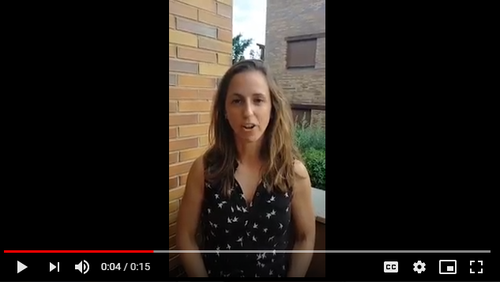 To mark World Heart Day on September 29, the EFP used social media to share a series of videos highlighting its recently launched Perio & Cardio campaign.
The short video messages – shared via Facebook, Instagram, and Twitter – feature an international selection of periodontists talking about the campaign in their native languages.
The videos present the clear message "Take care of your oral health – your heart will thank you" and encourage people to visit the Perio & Cardio campaign website.
Videos have been produced in 10 languages: Arabic, Chinese, English, French, German, Greek, Hebrew, Italian, Portuguese, and Spanish.
The Perio & Cardio campaign, launched on September 15, is a collaboration between the EFP and the World Heart Federation (WHF) to promote awareness of the important links between periodontal and cardiovascular diseases, explaining how these two diseases can be fought together.
It includes recommendations aimed at oral-health professionals, doctors and pharmacists, and patients and the public, a series of infographics, animations in eight languages, and a scientific report.
All the material is based on the consensus outcomes of the Perio-Cardio Workshop held by the EFP and the World Heart Federation in Madrid in February 2019. Both the campaign and the workshop have been made possible thanks to an unrestricted grant from Dentaid.