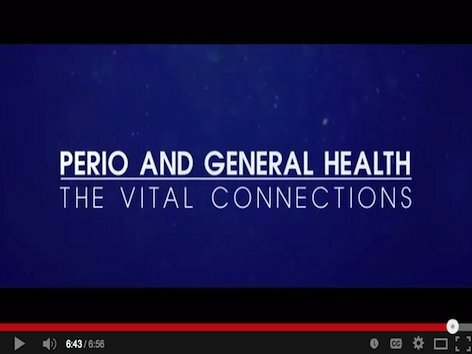 EFP videos on the links between periodontal disease and systemic conditions such as diabetes and cardiovascular disease continue to attract a steady flow of viewers on the YouTube video sharing website.
Hits for the four Perio and General Health videos produced following the 2012 European Workshop in Periodontology, a historic summit of leading dental researchers from Europe and the USA, are approaching 13,000.
The principal video on the systemic question, The Vital Connections, recently topped 6,900 views. Through interviews with leading experts from both the European Federation of Periodontology and the American Academy of Periodontology, the film explains the associations and biological mechanisms at the heart of ongoing research into how periodontal disease is a risk factor for many chronic conditions in which inflammation is a central characteristic.
The EFP YouTube channel also offers shorter videos on the diabetes and cardiovascular links with periodontitis, as well as the latest on EuroPerio8, and you can see this and subscribe by clicking here. Please share our YouTube video link - https://www.youtube.com/user/PerioWorkshop/videos - on your personal and professional Facebook pages.