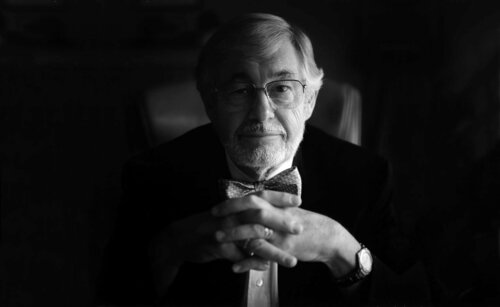 The world of periodontology has lost one of its most honoured and respected figures with the death on December 20 of the founder and pioneer surgeon of osseointegration, Sweden's Professor Per-Ingvar Brånemark.
The EFP expresses its very deep sorrow at Professor Brånemark's passing and extends its condolences to his family, friends, and colleagues.
Here, in full, is the announcement and appreciation sent to the EFP by Björn Klinge, President of the Swedish Association for Periodontology and Implant Dentistry :
I regret having to share with you that Professor Per-Ingvar Brånemark died Saturday afternoon, December 20, 2014, at the age of 85.
Brånemark discovered osseointegration and designed and developed reconstructive surgical procedures based on this principle. Experimental biological studies in microvascular structure and function used vital microscopy as a basic technique for analysing blood as a mobile tissue in wound healing, tissue injury and repair. The structure and function of the interface between synthetic materials and biologic tissues has been analysed in multi-disciplinary studies. In an extensive research programme in medicine and dentistry, summarized in more than 40 Ph.D. theses, and over 300 papers and a series of monographs and films, the anatomy, physiology and pathophysiology of bone, marrow, joint, muscle, tendon and nerve tissues were explored. Experimental surgical programmes involved immediate and preformed bone grafting procedures. Components, instruments and procedures for tissue integration of prostheses in different parts of the body were designed and evaluated in long term clinical studies.
According to his will, the funeral ceremonies will be held within the closer family. A symposium in recognition of Per-Ingvar Brånemark and his outstanding work will be arranged and announced later.
Björn Klinge
President of the Swedish Association for Periodontology and Implant Dentistry
Bjorn.Klinge@mah.se