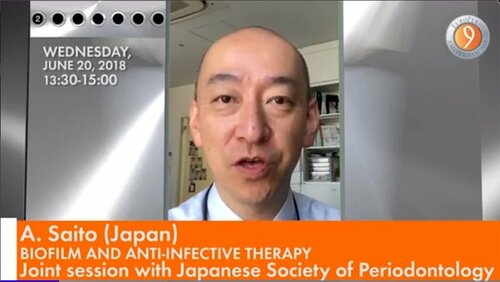 Organisers of EuroPerio9, which takes place in Amsterdam from June 20 to 23, have come up with an original way to encourage speakers at the congress to highlight their presentations.
A series of videos have been released, based on the "elevator pitch" concept. Speakers were asked to imagine that they are in a lift with someone whom they want to attend their EuroPerio9 presentation, and that they have just one minute to convince them.
These short videos have been published in the EuroPerio section of the Perio Video area of the EFP website. They will also be shared on social media, such as the EFP Facebook page.
Already available are videos from five EuroPerio9 speakers:
Jan Derks (the prevalence of peri-implantitis);
Atsushi Saito (biofilm and anti-infective therapy);
Filippo Graziani (effects of periodontal treatment on cardiovascular-health biomarkers);
Elena Figuero (effective prevention of peri-implantitis);
Daniele Cardaropolo (timing of ortho-regenerative periodontal treatment in advanced cases).
Several more videos are due to be added in the coming days in the run-up to EuroPerio9.