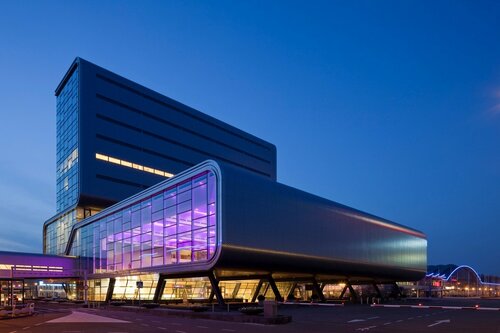 EuroPerio9 will be the biggest EFP congress yet, with the number of participants set to exceed 10,000.
Two days before doors open at the RAI Amsterdam congress venue, the number of registered participants stood at 9,939. Organisers expect last-minute and on-site registrations to take the eventual total past the 10,000 threshold.
Already, EuroPerio9 has exceeded the previous highest attendance for a EuroPerio congress, the 9,622 achieved by EuroPerio8 in London in 2015.
Participants come from 111 countries (compared with 106 at EuroPerio8), showing how EuroPerio has become a global rather than just a European event. About a quarter of paying delegates come from outside Europe.
In terms of attendance per country, the host country of the Netherlands leads the field with 854 registered delegates (as of June 14), followed by Germany (595), France (446), the UK (436), Turkey (383), Switzerland (333), Italy (329), and Spain (262).
Of non-European countries, Japan provides the highest number of delegates (210), no doubt a reflection of the joint session with the Japanese Society of Periodontology to be held on Wednesday 20 June. The other leading non-European countries in terms of delegates are Brazil (170), Mexico (123), the USA (122), Lebanon (119), and Australia (109).
As previously reported, a record number of abstracts (1,753) were received for this edition of EuroPerio, 9% more than for EuroPerio8. The programme has been expanded to accommodate 308 moderated abstract and poster presentations.
In the main scientific programme, there will be 134 speakers in 42 sessions, as well as 30 sponsor sessions and workshops.
The exhibition has also broken records, with total space sold amounting to 3,763m2, 15% higher than in London. A total of 139 companies will be exhibiting.
The number of sponsors is also a record, with a total of 26 companies sponsoring EuroPerio9: eight "diamond", five "platinum", and 13 "gold".
"It is amazing to see these impressive figures," said Michèle Reners, congress chair. "The EuroPerio9 team is ready and very excited to start this festival of perio."