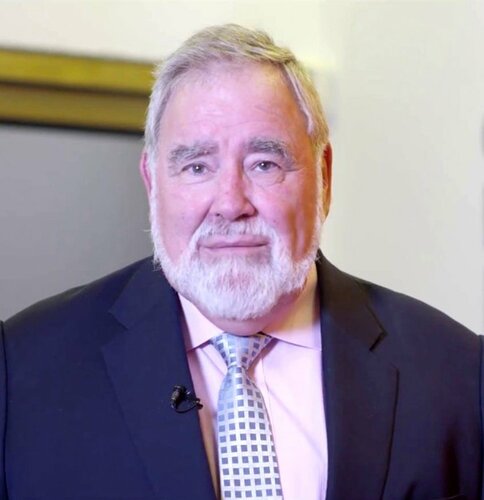 The last day of EuroPerio9 starts with two innovative session formats that have been designed to present key clinical information in lively and memorable ways.
As they take place simultaneously (09.00-10.30), deciding between the Nightmare session and 3D surgery may be one of the most difficult choices facing congress participants.
The Nightmare session involves presentations from master clinicians about some of their "most horrible treatment scenarios." They will explain how these situations could have been avoided, how they could be rescued, and what can be learnt from mistakes.
The session is chaired by Mario Roccuzzo (Italy) who says: "From time to time, all clinicians have treated patients and have later found themselves in situations of helplessness, extreme anxiety, and sorrow – i.e. in a nightmare. Everyday reality is often not what we see during congresses, where only the best-treated cases are presented." He adds that failure is part of the human experience and that "every treatment plan should take into consideration possible complications."
Three expert clinicians will then share their own "nightmares": Caroline Fouque (France) in periodontal plastic surgery, Giulio Rasperini (Italy) in regenerative surgery, and Jean-Louis Giovannoli (France) in the use of implants in periodontal patients.
Meanwhile, in the auditorium, the audience will put on special glasses to watch the 3D session on reconstructive surgery at teeth and implants. Jan Cosyn (Belgium) will introduce the session, highlighting the scientific evidence behind minimally invasive periodontal and peri-implant surgery and the relative importance of surgical techniques and the biomaterials used.
Sandro Cortellini (Italy) will discuss periodontal defects and present the three main surgical approaches – papilla preservation flap, minimally invasive surgical technique, and modified minimally invasive surgical technique – using schematic drawings and 3D video.
Stefan Renvert (Sweden) will then present the treatment options for patients with peri-implantitis and explain how to tackle intra-bony defects at implants, how to remove an implant, how to use bone-augmentation materials in managing peri-implant defects, and the long-term results and stability of regenerative treatment of peri-implantitis.
The other highlight of the final day at EuroPerio9 will be the keynote lecture 50 years in periodontology (11.00-11.45) from one of the 'perio greats' – Klaus Lang (Switzerland), who will share with participants the expertise he has gained over half a century of working in periodontology.
"Klaus Lang is a true giant in periodontology and implant dentistry with tremendous contributions. We all have learnt from him," said Søren Jepsen, scientific chair of EuroPerio9.
There is also a team session on Reconsidering the role of the oral-healthcare team (09.00-10.30), chaired by Robert Genco (USA), one of the pioneers in research into the links between periodontal and systemic diseases, with contributions from Wijnand J. Teeuw (Netherlands) on screening for cardiovascular risk and Evanthia Lalla (USA) on screening for diabetes risk.
Dealing with a similar topic, Understanding perio and cardiovascular disease associations (09.00.10.30) will feature an introduction from session chair Philippe Bouchard (France) and presentations from Yvonne Jockel-Schneider (Germany) on the effects of periodontal treatment on clinical markers of cardiovascular health and from Filippo Graziani (Italy) on the effects of periodontal treatment on biomarkers of cardiovascular health.
Competition results and final session
As well as these main events, the final day also features the presentation of prizes in two competitions, both of which have involved public voting.
A session devoted to Perio Contest 2018 (11.00-11.45) will reveal the winner of the contest of the best single-case report. The three finalists have been chosen by an online poll and will present their cases during this session, at which the winner will be chosen based on a live poll during the session (using the EuroPerio9 App) and the opinion of the evaluation committee.
And then there is the Final session or closing ceremony (11.45-12.30), which has been branded "top secret" by the organising committee. While the content of the ceremony may be secret, it can be safely assumed that this will be a colourful and exciting finale to EuroPerio9.