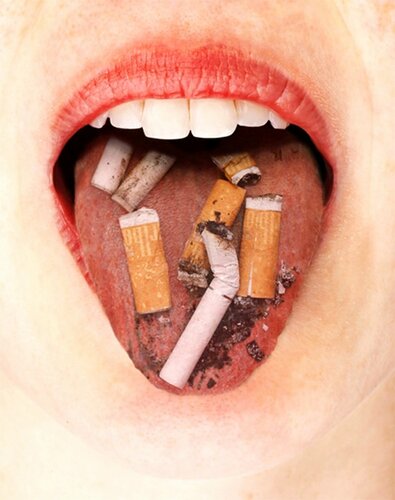 Antibiotic resistance is on the rise among patients with severe gum disease, smoking can increase the risk of implant failure, nutrition may have an impact on periodontal disease and its treatment, and periodontitis is associated with a higher risk of hypertension.
These were the key messages from four scientific studies that were presented today at EuroPerio9 in a press conference, chaired by EuroPerio9 scientific chair Søren Jepsen.
Karin Jepsen (University of Bonn, Germany), presented research which showed that antimicrobial resistance is on the rise among German patients with severe periodontitis.
"Antibiotic resistance is of enormous importance to dentistry, since the proportion of medically prescribed antibiotics attributable to dentistry is between 8-11.3% of the total (Norway, Canada, USA). In Germany, the percentage is about 8.8%," explained Dr Jepsen, the lead author of the study.
"At present, most systemic periodontal antibiotic treatment is prescribed without guidance from a prior microbiologic analysis," she continued. "One of the risks of this approach is that the targeted periodontal pathogens are resistant or poorly susceptible to the antibiotic drug selected, affecting the efficacy of the antimicrobial therapy, and increasing the risk of treatment failure."
Although many clinical trials have shown that adjunctive systemic antibiotics combined with mechanical subgingival cleaning of the teeth offer additional clinical improvements compared to cleaning alone – especially in severe disease – these results are difficult to translate to everyday practice because not all patients show the same degree of long-term clinical benefit.
According to Dr Jepsen, "In most cases, periodontitis can be managed by conventional scaling and root planing therapy, as well as improved oral hygiene measures (intra-oral infection control). Antibiotics should be restricted and used only in cases of severe periodontitis. If antibiotics are to be prescribed for patients with periodontitis, testing of antimicrobial susceptibility patterns is encouraged for a more targeted approach."
Smoking affects implants
Bernhard Pommer (Academy of Oral Implantology, Vienna, Austria) spoke about how smoking has a negative effect on the success of dental implants.
He presented a large-scale study of 20,000 implants which found an overall 10-year implant survival rate of more than 90% but that in young smokers already suffering from periodontitis there was an increased risk of implant failure compared to young healthy individuals.
"We concluded that smoking deteriorates long-term implant success in all groups, except in young periodontally healthy patients," he said. "On the contrary, in younger patients (less than 40 years of age) with a history of periodontal disease, smoking had a big impact, with a 5.5-fold increased risk of failure, compared to young healthy individuals."
Dr Pommer said that this effect was explained by the fact that with an early onset of periodontitis, "it is commonly an aggressive variant or associated with harmful bacterial flora." He added that "with these results at hand, the oral-healthcare team can inform patients about their individual implant-failure risk, as well as pointing to the consequences that smoking can have on the success of their implant."
Importance of nutrition
EFP secretary general Iain Chapple (University of Birmingham, UK) addressed the topic of nutrition and periodontal health, highlighting emerging evidence from epidemiological and intervention studies that nutrition may contribute to periodontal disease in susceptible individuals.
"Research using an experimental gingivitis model has shown increased levels of bleeding on probing when participants were fed with a diet high in carbohydrates, when compared to those on a low-sugar diet," said Prof Chapple.
He said that this finding had been supported by a study investigating volunteers placed on a primitive diet which was high in fibre, anti-oxidants, and fish oils, but low in refined sugars and with no oral-hygiene measures. This study showed that, as would be expected, plaque levels increased significantly, and classic periodontal pathogens emerged within the biofilm. But, unexpectedly, it also showed a significant reduction in gingival bleeding, from 35% to 13%.
"These studies support a role for nutrition in controlling periodontal inflammation," added Prof Chapple. "However, to date, the precise mechanisms underpinning this observed dietary effect, have yet to be fully elucidated. Nutritional interventions may help to manage inflammatory diseases such as periodontitis but understanding each individual's genetic background is critical in an era of individualised medicine."
Nevertheless, he concluded, oral-health professionals can "safely recommend" that their patients increase their intake of fish oils, fibre, fruit, and vegetables and reduce levels of refined sugars as part of a periodontal prevention and treatment regime.
Periodontitis and hypertension
Eva Munoz Aguilera (UCL Eastman Dental Institute, London, UK) presented a study that found an association between periodontitis and an increased likelihood of hypertension (high blood pressure) and a reduction in blood-pressure levels after periodontal therapy.
"From a biological point of view this association is possible since the micro-organisms causing inflammation in gum disease can create local as well as systemic inflammation, leading to damage in the blood vessels," she explained.
"If it is proven that there is a link between periodontal disease and hypertension, and that it is a causal one, this would give us opportunity to act in the diagnosis, prevention, and treatment of gum disease in order to contribute, in turn, to the prevention and treatment of hypertension, avoiding the devastating complications caused by raised blood pressure."
Dr Munoz Aguilera said that more research was need (including longitudinal studies and randomised controlled trials with blood pressure as the primary outcome) to confirm this effect. Such studies would be costly, so "we hope to join forces with other health professionals in order to continue our research."