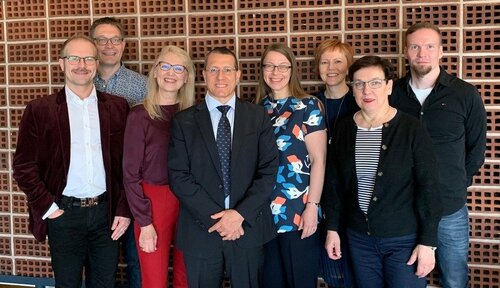 The Finnish Society of Periodontology issued a press release and promoted Gum Health Day 2019 through its website and newsletter and via social media.
Dental students at universities were informed about the new classification of periodontal and peri-implant diseases and conditions.
In addition, dental professionals were encouraged to sign the EFP Manifesto and to raise the awareness of Gum Health Day in their places of work.
The society said that the importance of prevention, early diagnostics and treatment was underlined and that, as well as using material provided by the EFP, it also distributed material from national evidence-based guidelines on clinical practice and from the Finnish Dental Association's official "I love my mouth" oral-health campaign.
To conclude its activities related to Gum Health Day, the Finnish Society of Periodontology's spring seminar on May 17 highlighted the awareness day. At the seminar, Anton Sculean (EFP president 2018-19) lectured on reconstructive periodontal and peri-implant therapy.