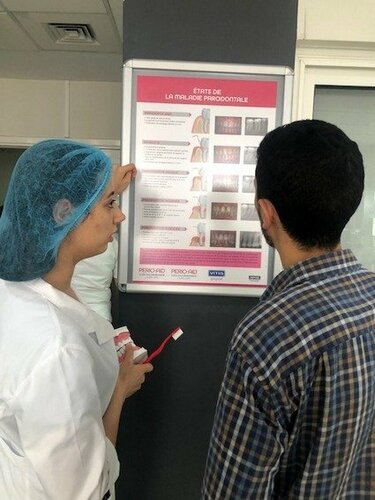 The Moroccan Society of Periodontology and Implantology (SMPI) held an awareness and screening campaign, targeted at young patients, at Casablanca University Hospital as part of its Gum Health 2019 activities.
Whenever a patient was diagnosed with aggressive periodontitis, it was recommended that their siblings also seek a periodontal consultation.
The society said that, in this way, "an early diagnosis can be made to improve the prognosis, which will ultimately improve the aesthetics, self-esteem and confidence of these young poeple."
In addition, the society released a video about the link between periodontal and general health, made by Prof Mohamed Himmiche, a founder member and past present of the SMPI.